Link of my YouTube channel: unbound India story in the same place.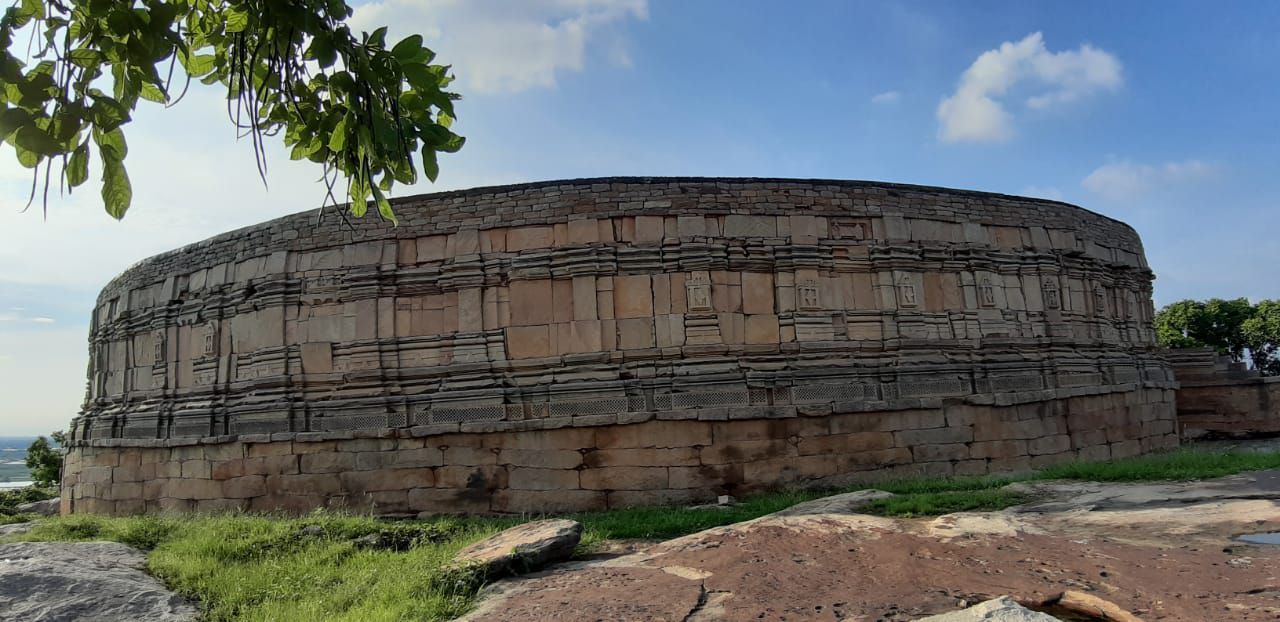 This temple is situated between Gwalior and Morena district, in the middle of India, in the village called "Mitawali". Its structure is the exact replica of the Indian Parliament building. This place is something special for people who has an interest in history and historical places. The unseen, untold stories about this ancient, circular yet huge structure make it more interesting.
Yoga has an essential body activity in India and apart from being ancient, it's also an identity of the Indian subcontinent. There are sixty-four stages in yoga and each stage has its own goddess and each of them has their own room. That way, there are sixty-four goddesses and sixty-four rooms. Due to its circular structure, there is a shivling at its center and the murtis (Idols) are facing towards this shivling. To worship Lord Shiva, yoga is important, and yoga can be enhanced by sepulchering. That's the reason why this place was once home to study astrology, sepulcher, and mathematical sciences. It was also known as the university of Sepulcher.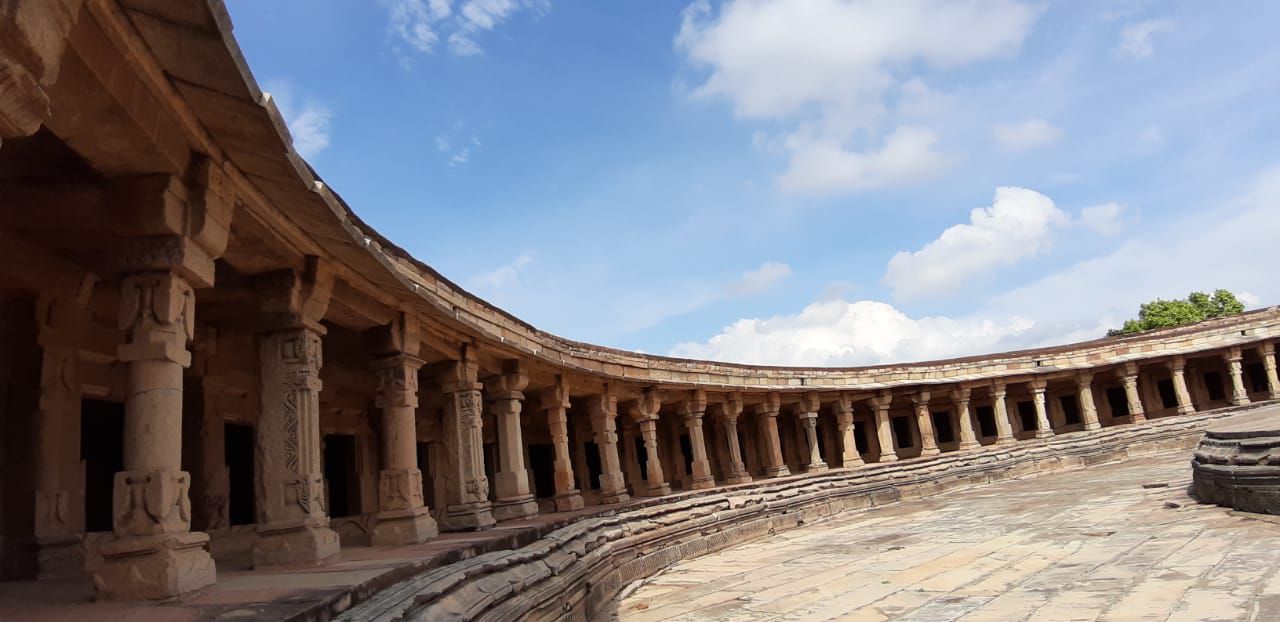 It was built in 1323 AD, around eleven hundred years ago, by King Devpal. Localities often refer to this place as Ikkatar-sau Mahavdev. It is a hundred feet above the sea levels, and one must cover three hundred stairs to reach the top. This place was generally left unnoticed and only a few people came by which made it a deserted area and a perfect spot for criminals and bandits to hide. But in legends and manuscripts, it is widely discussed. From the past few years, the local government has made it easier to reach this place safe and it has now become a tourist spot. It is now in the undertaking of the Archaeological Survey of India.
Not only it is a wonderful example of India's glorious history, but its circular structure makes it more attractive. Inspired by this structure, in British Era Sir Edwin Lutyens and Sir Herbert Baker built the current Indian Parliament. Its mysterious history makes tourists more curious and wanting to visit this place. One should visit this at least once in their lifetime.
Mitawali is 55km away from Gwalior. Gwalior is a nice city for tourists to stay in. It has all sorts of facilities and hotels.
How to reach
By air:
The nearest airport for Mitavli is Gwalior airport. The airport is roughly 30kms from Gwalior city. Apart from Gwalior airport, we've Jhansi airport which is 124kms from Gwalior.
By Train:
Distance between New Delhi and Gwalior is around 440km.
The nearest railway station is Gohad Road railway station. It is directly connected by mainline of New Delhi to Gwalior and Morena line.
By Road:
Bus services for Mitawali are available from Gwalior and Morena. Mitawali is 25kms from Morena and 55kms from Gwalior.
Source: vinodkashyap©
To be informed of the latest articles, subscribe: