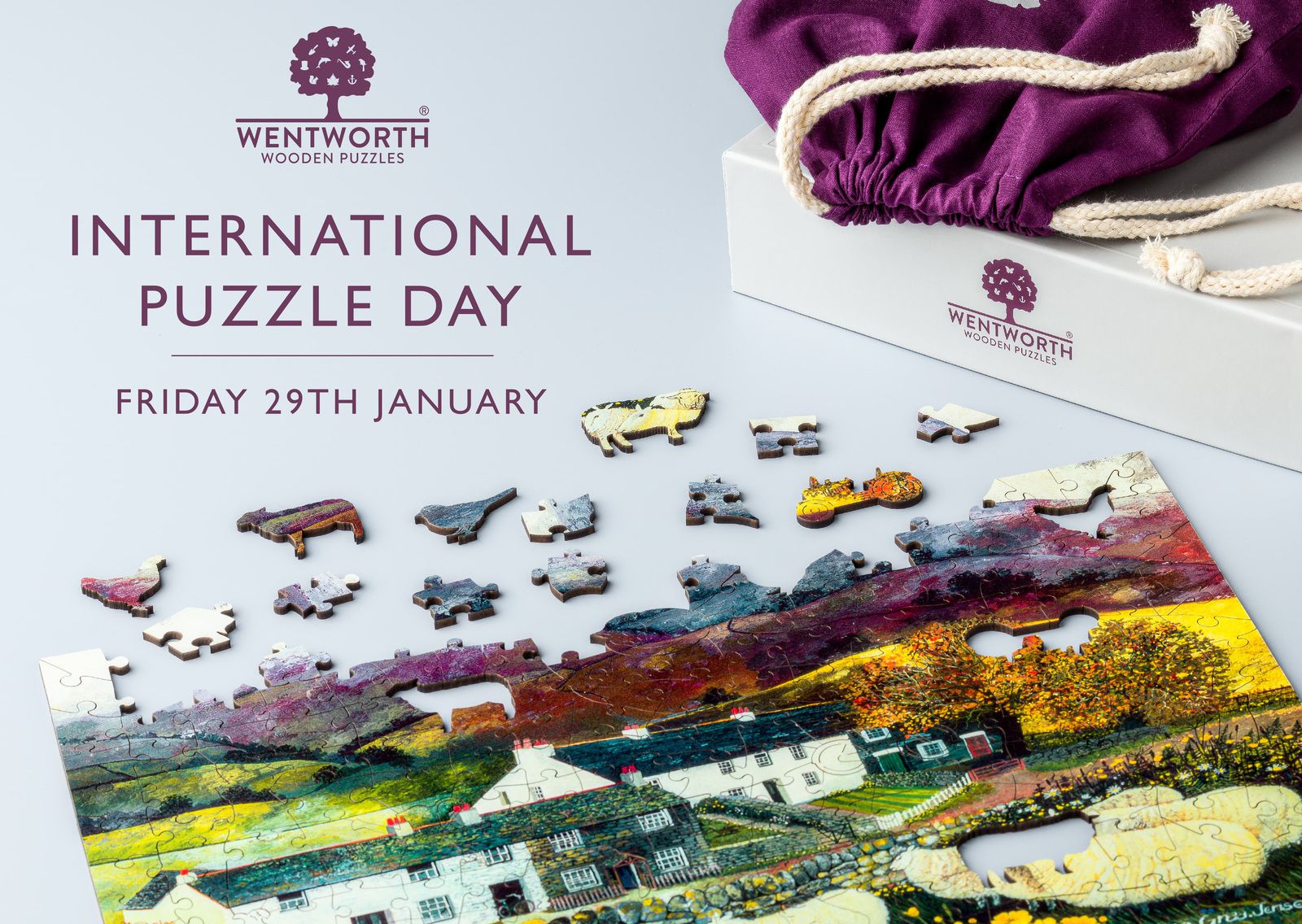 On Friday 29th January 2021, people celebrate International Puzzle Day. A special day to play with all forms of puzzles, whether it be crosswords, sudoku or, jigsaw puzzles.
British wooden jigsaw company, Wentworth Wooden Puzzles, launch their new Puzzle Ambassadors – officially appointed puzzle enthusiasts who spread the love and joy of jigsaw puzzles.
During covid19 situation and lockdowns give a motivation to play, to keep in entertaining mentally stimulated and challenged.
What has happened? What is their magic success-story?
The search began on social media on 3rd November," UK National Jigsaw Day" – a day itself founded by the company 5 years ago. Wentworth spread the word via social media, that they were looking for ambassadors to help promote the benefits of puzzling. They were looking for puzzle fanatics worldwide, those with a highly engaged social media following or someone with a popular puzzle group, that help people to connect and share their love of jigsaw puzzle"

"We have received so many wonderful applications and it's going to be hard to narrow it down to just a select few. Whoever we choose, we are really looking forward to welcoming our new ambassadors to the Wentworth Family, and watching them help others find joy in puzzling."


The International Puzzle day launched in United States in 1995 by game companies will gather lover of games. On International Puzzle Day, puzzles of all size, shape and form will be honoured. You can celebrate that day by solving one or more puzzles.
Wentworth reminds that it aims to spread happiness as well as be sustainable in all that they do. All their puzzles are made using wood from forests that are sustainably managed, and the box is made from recycled materials. No plastic is used in the packaging process and Wentworth continue to do all they can to minimise the energy they use and recycle the waste they create. Most importantly the puzzles are made to last. So, whether you keep your Wentworth Puzzle as a family heirloom or pass it on to others to spread the joy, it is the ultimate in sustainability
http:/www.wentworthpuzzles.com
To be informed of the latest articles, subscribe: