United Kingdom
:

Heart Weave-me card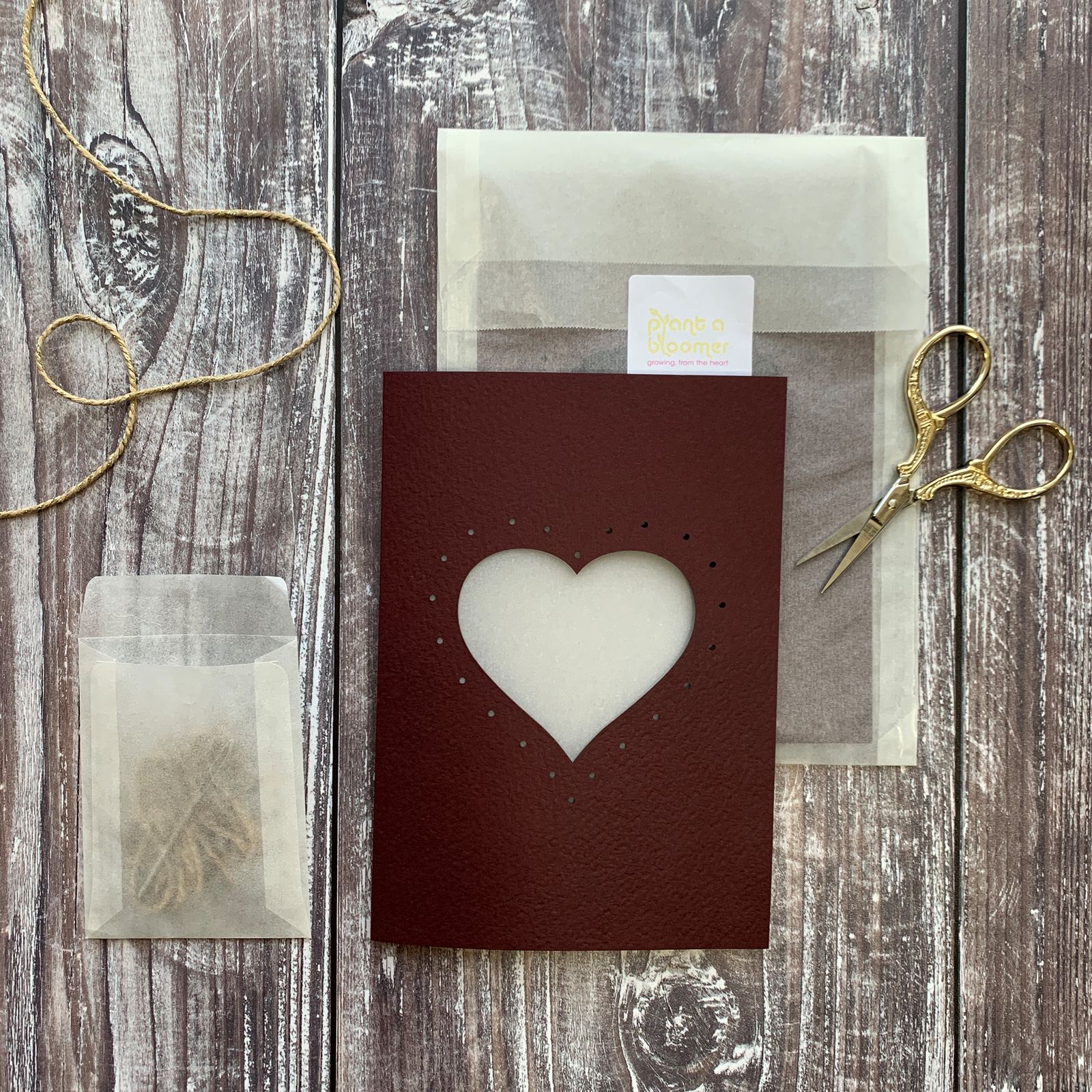 This Valentine's Day, if you're looking for something unique and different to give to your loved one, here's a fresh idea - our new Heart Weave-me card.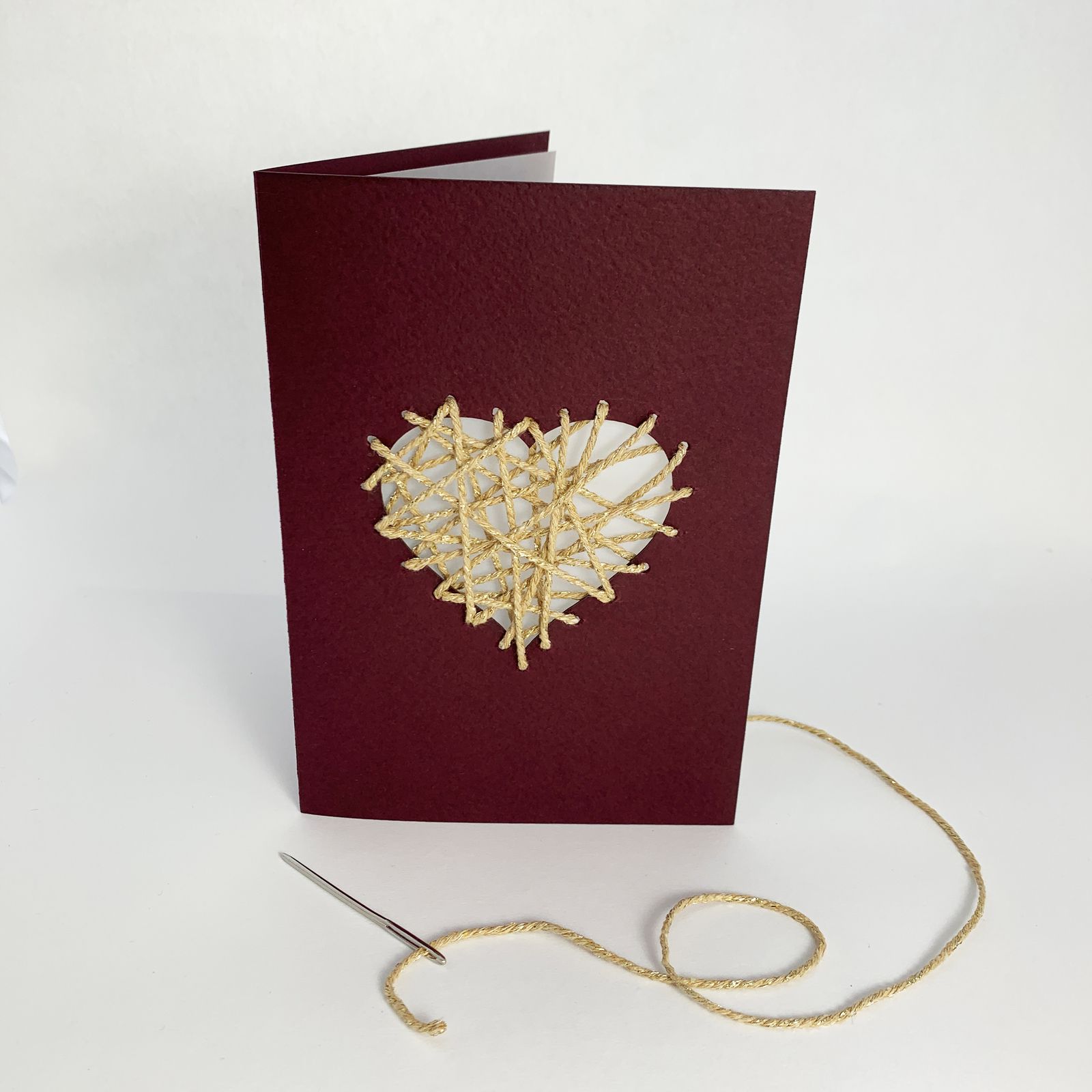 This one of a kind Valentine's card, can be crafted personally for your loved one. Use the blunt needle and sustainable gold flecked twine supplied to weave a striking heart motif. The pattern of holes allows each design to be woven in a myriad of ways, so you can create a unique design for your Valentine, straight from the heart. When placed on a window sill the light shines through the translucent insert, creating a beautiful keepsake to treasure.
The Plant a Bloomer range is the creation of designer Rani Deshpande. Prior to establishing her design studio Rani worked in graphics, gift design and publishing. In 2004, she created the invitations for her own wedding, and this inspired her to establish Rani Deshpande Unique Creations, a design service offering contemporary personalised invitations and gifts. For one of her first clients, Rani designed a paper flower embedded with seeds; a memento to give guests at their wedding. Created from a unique seed paper made from recycled materials, when 'planted' the flower would break down into the soil — and the seeds germinate to produce seedlings! The plantable flower proved hugely popular and soon became much sought-after as a memorable and environmentally friendly wedding favour.
In 2009 Rani launched 'Plant a Heart' for Valentine's Day, the very first design in the Little Bloomers range. Recommended in numerous publications and shortlisted for eco-friendly Gift of the Year, Little Bloomers were an instant hit and continue to be a best-seller today. In 2012 Rani designed the Woodland Friends greeting cards, which take their inspiration from forest creatures of the British isles and were recommended in Vogue magazine upon their launch. 'Endangered', a range of 8 greeting-gifts, featuring animals in danger of extinction, were were launched in 2019. Marking a whole new concept in greeting cards, these innovative cards come with a needle and thread, and can be embroidered to create a memorable keepsake. Soon after the range was short-listed for the Gift of the Year Award in 3 different categories! Plant a Bloomer's latest release are Weave-Me cards, which are perforated with holes and allow sender or recipient to craft a myriad different designs, based around the motif of a heart, star and Christmas tree.
Rani's work is inspired by her passion for colour, texture and style. She takes pleasure in working with everyday materials to create unique products that delight and surprise.
France:

BALADEUSE, MY LITTLE VALENTINE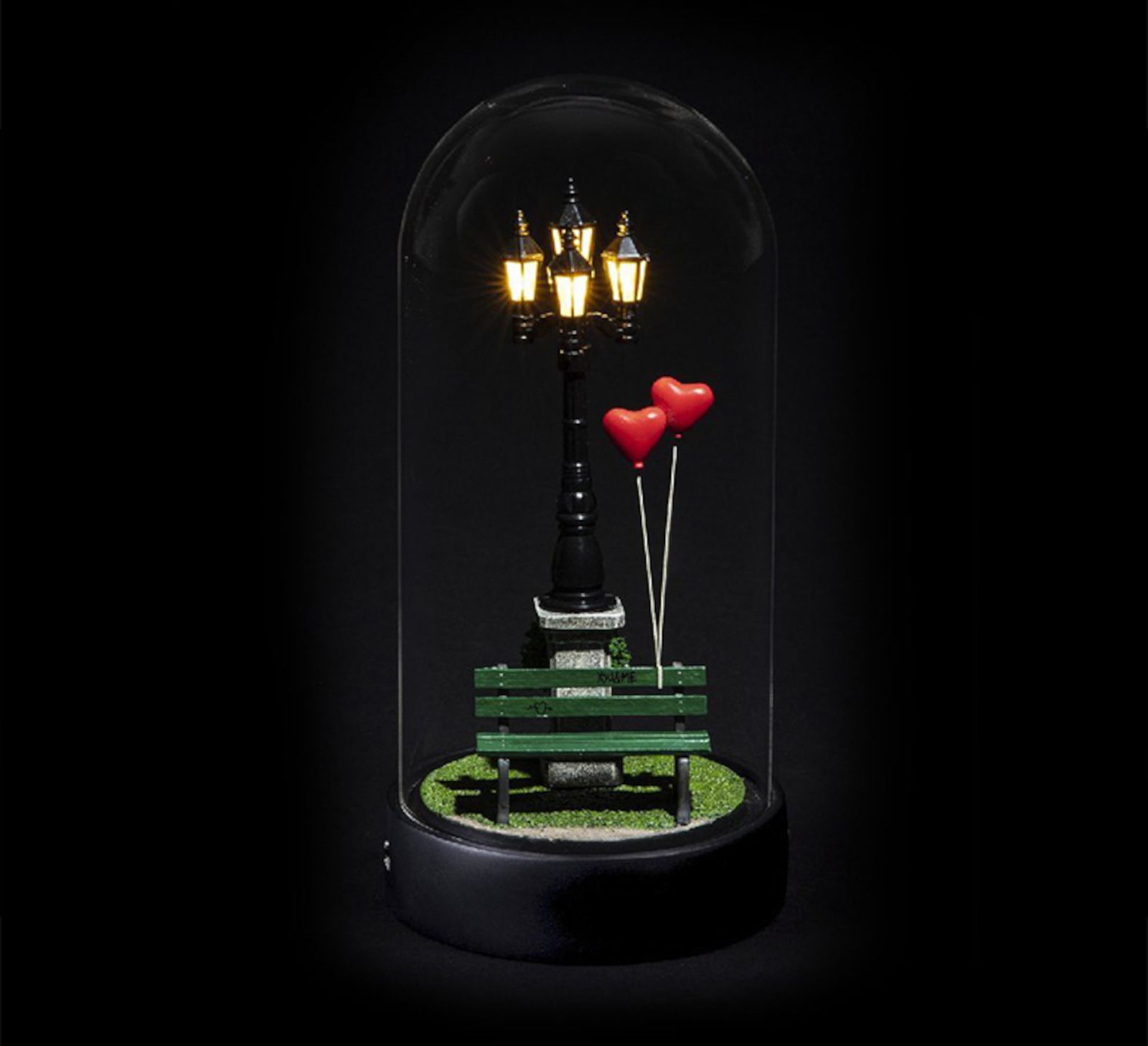 My Little Valentine est une baladeuse imaginée par Marcantonio pour Seletti.
My Little Valentine présente un monde miniature sous verre : deux ballons en forme de cœur sont attachés à un banc inoccupé sous un réverbère. Une scène ordinaire, figée dans le temps, parfaite pour une observation oisive, qu'elle soit posée sur une table de nuit ou sur un meuble de salon.
Design lovers, product and talent seekers, we are passionate about beautiful objects and interior design.
As Anne Bony, we believe that « objects are some of the best keys to demonstrate mankind ». They are not simply civilization accessories; they belong to the civilization foundation. They describe civilization, through the way materials are used and production is organized to build them or marketing is decided to sell them.
From primeval vase to wheel, an object has always been a tool, a prosthesis for man, a victory for mankind and the signal of his control over the world. It is a symbol of successive great times! Even more, objects show a presence, they are like witnesses that cannot be destroyed.
DESIGN enriches the object. It adds the aesthetical value to the object (especially to the utilitarian industrial object). It offers the reconciliation of beautiful and utilitarian aspects… since the first World Expo in London (1851) to nowadays.
LIGHTING is in the middle in this reality: functional object by nature, one of the drivers for energy management, lighting is also one of the best ways to create atmospheres, to change environments, to transform the shapes of interiors.
With NEDGIS (an anagram of DESIGN and SIGNED), we aim to help you discover the world of design through lighting.
A beautiful object, preferably SIGNED, will always have value…
ITALY-Venetian Heart | Letto cuore amore San Valentino
To be informed of the latest articles, subscribe: