In Paris, the city of lights and the home of iconic design is nestled a luxurious and eclectic 1450 square feet apartment. An apartment fit for the most creative minds, this project is one of the many homes of a prolific architect, who also dabbles in the art dealing world. Boca do Lobo Design Studio teamed up with the private client to collaborate in this unique interior design project. A multimillion-dollar penthouse that reflects the owner's love for collectable design and the client's needs to have a functional space for work and to be inspired at the same time.
BOCA DO LOBO as all its collections are inspried and accurately hancraftei in Portugal with attention to detail, passion for beauty and the pure dedicating of skilled craftmen and craftswoman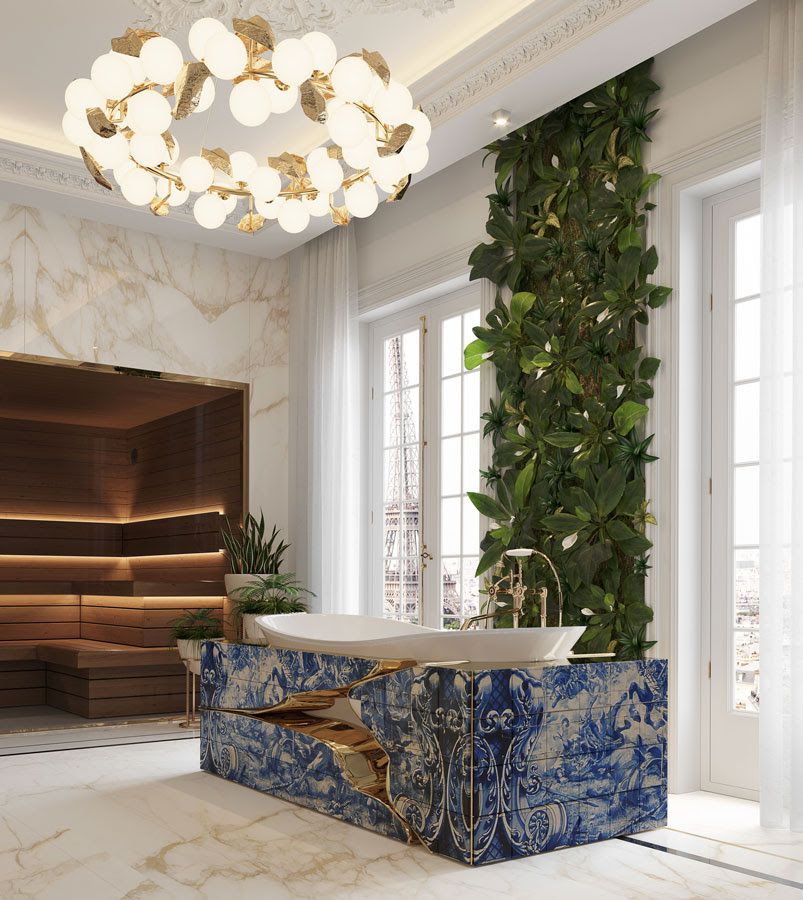 photo courtesy @bocadolobo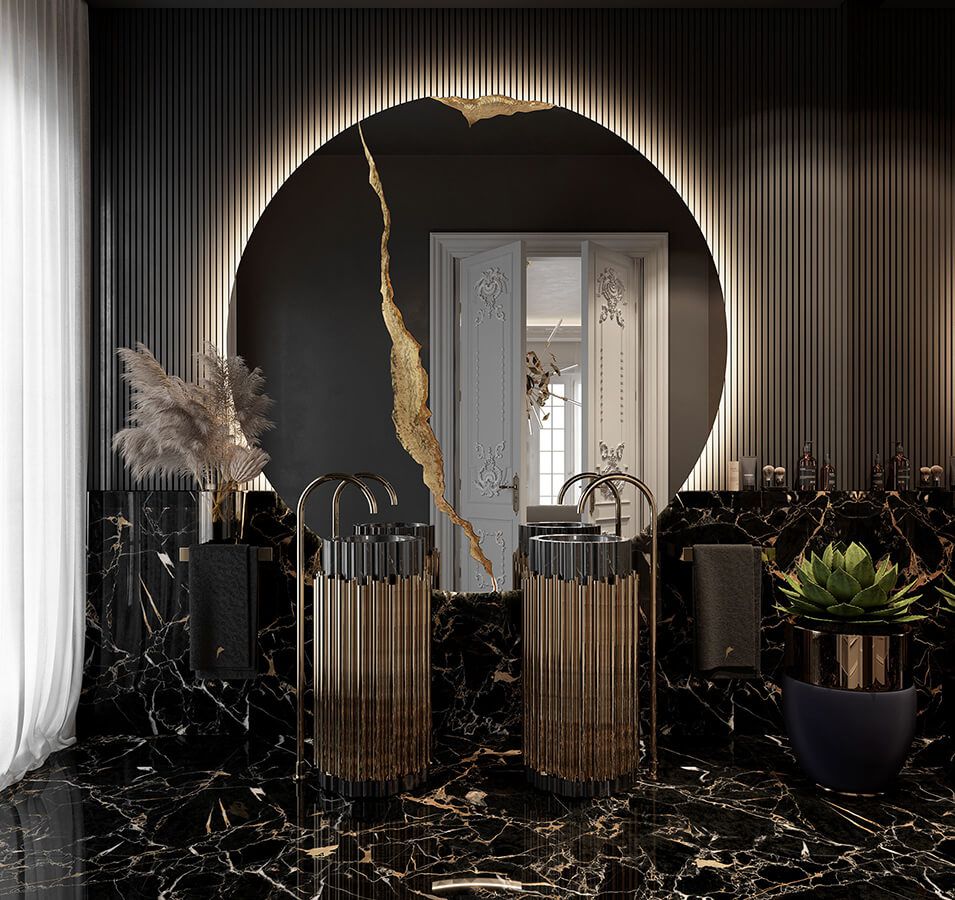 photo courtesy @bocadolobo
22 New Masterpieces
1450 sq ft of Curated Design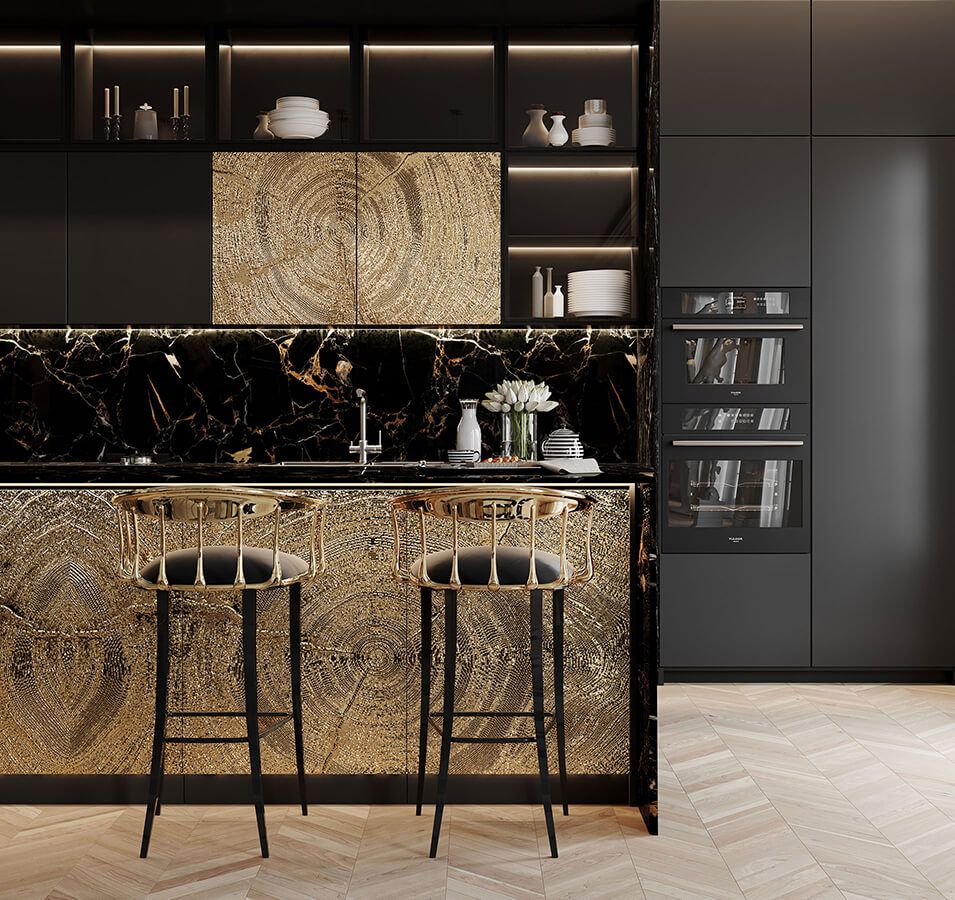 photo courtesy @bocadolobo
Portuguese material : Blue Lapiaz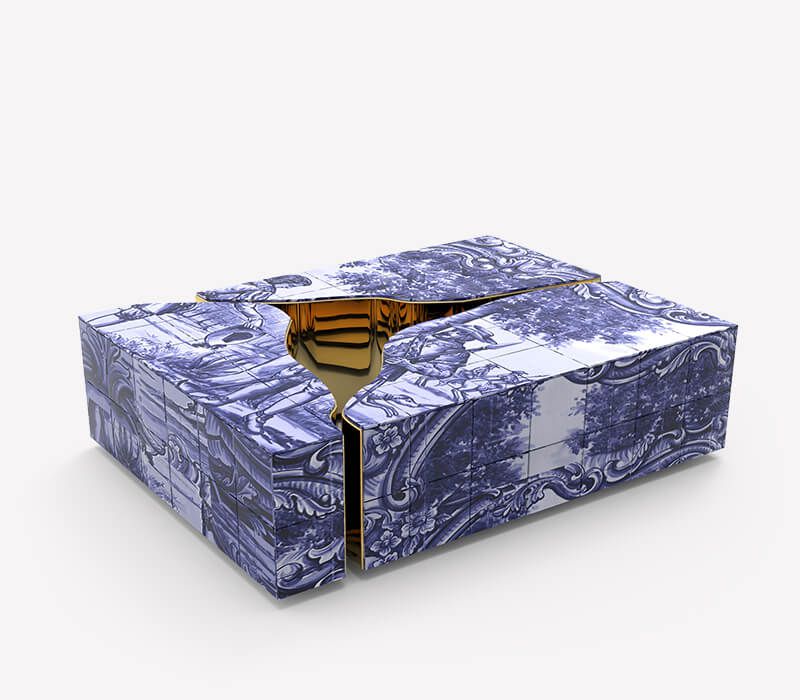 photo courtesy @bocadolobo
Lapiaz center table takes exceptional craftsmanship and design to a new realm.
Conceived in three modules for unexpected combinations, this statement center table is masterfully covered by white and blue Azulejos, the traditional hand painted tiles, one of the most representative art forms of Portuguese culture. Its organic feature is achieved through the manual fitting of the polished brass sheet, freshly cracked to show a rich golden interior.
Finding beauty in the most unexpected places, this elegant coffee table is inspired by authentic karst formations, a true masterpiece to bring a new contemporary verve into interior design.
PORTUGAL'S STYLE AND INSPIRATION ARE IN BOCA LOBO's work:
Born in 2005, Boca lobo committed to reinterpret ancient techniques of fine craftsmanship to create unexpected pieces of contemporary design. I n the workships, talented artisants challenge and combine traditonal manifactruing techniques with the latest technological methods to shape the finest materials into remarkable furniture, upholstery and lighting pieces, which gives rise to timeless cosmopolitan environments. . Since teh pioneering SOHO COLLECTION, presented in London, one of teh world's leading design captials, Boca do Lobo has flourished, unveiling ground-breaking furniture pieces, higlighted for their irreverent desing, clash of materials and tehcnique, which has been at the core fo the brand's design mission.
Boca do Lobo's emotional pieces are handmade in Portugal by talented artisans who use their wisdom to combine traditional manufacturing techniques with the latest technological methods. Cabinet-makers, jewellers, soldiers, gilding painters, lacquer painters, master artisans and apprentices, work together in Boca do Lobo workshops to delivery exceptional products where no element or detail is overlooked and the human factor is treasured.
A single piece may pass along different skilled hands, and undergo several processes to conceive a unique design expression laying in Portugal's flair in marquetry, azulejaria, joinery, upholstery, filigree, and metalwork, just to name a few. A careful enthusiasm with a new-found confidence that goes alongside a passion for the country's strong craft heritage.
To be informed of the latest articles, subscribe: