"We purposefully chose these cultural heritage sites for this action as they are comparable to how we value the Vjosa in Albania. It is unimaginable to destroy these monuments in Europe's capital cities, so why would we think differently about our pristine river that has been a part of our cultural history for thousands of years? Just ahead of the elections in Albania, we are demanding that our national government protect the Vjosa and that leading EU politicians support this initiative."
Today, some activists choose the World Water day 2021 to tackle the protection of Vjosa wild river in Albania. Through each place in major European capitals: Paris, Berlin, Brussels and Tirana, they showed photos of Vjosa river to save over 1,100 species who are are threatened. In September 2020, Albanian government tried to recognize officially Vjosa as the National Park. Activists said that what they planned was not enough to protect against the builling of hydropower and other pollution who can damage the site.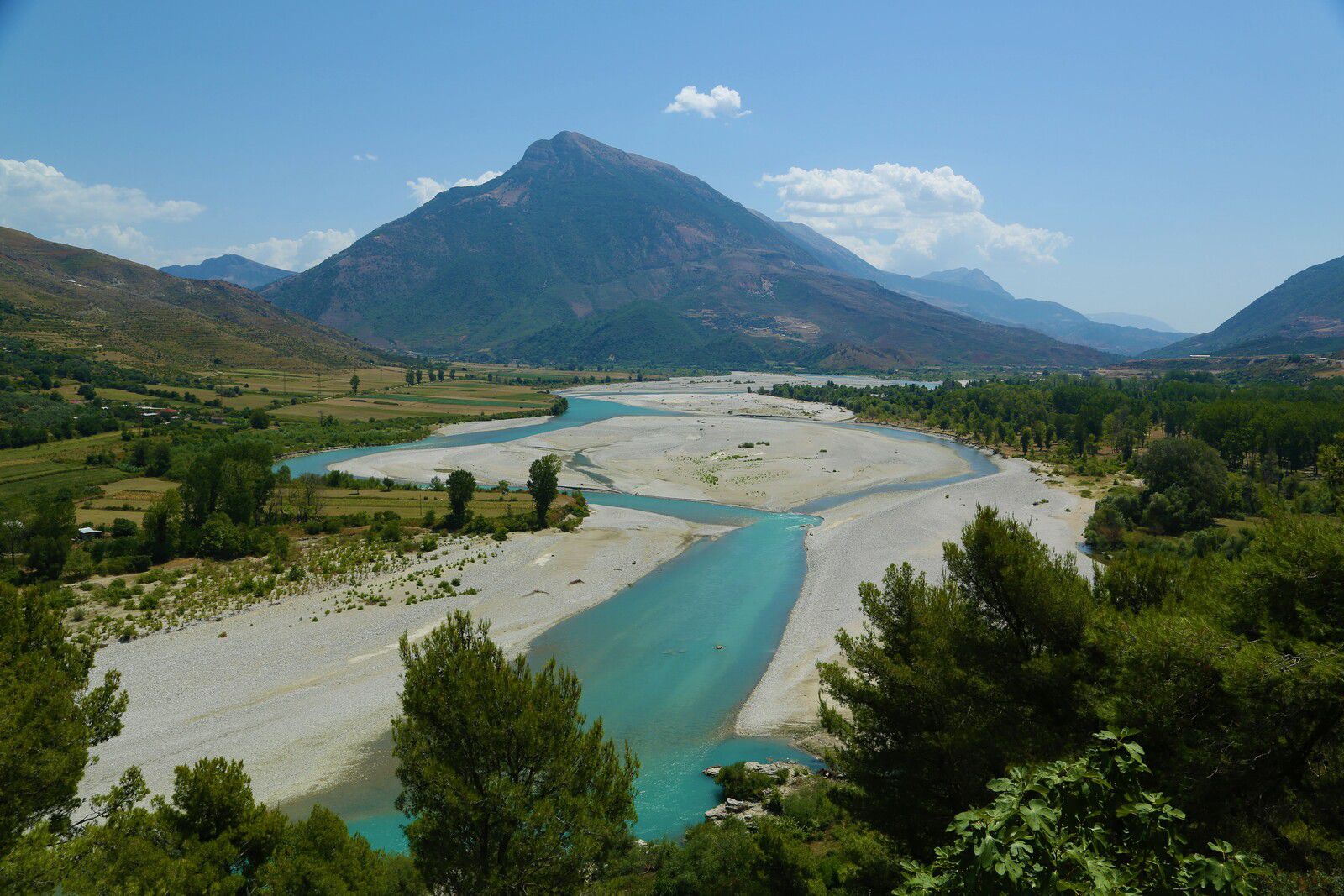 Photo courtesy: © Christian Baumgartner
They said "Across Europe, freshwater habitats are deteriorating faster than any other habitat type and are the world's most threatened ecosystems. In Europe, there is a 93% average decline in freshwater migratory fish species, in part due to habitat destruction. This is a unique chance to place a high value on this biodiversity hotspot by preserving this intact river to benefit people, the climate, and the planet. "
There are three major reasons why we need a Vjosa National Park. First off, a national park designation offers the best protection for the river and its biodiversity. Anything other than this designation would keep the Vjosa vulnerable to future developments. Secondly, it would create a substantial income for locals from eco-tourism. And lastly, it would attract international funding to plan and operate the park. No other protection category offers those benefits.

The Vjosa National Park Now campaign
was awarded
Some months before The Vjosa National Park Now campaign received international support from the Awardees of the Right Livelihood Award. In Brussels, activists met the EU commissioner; Commissioner for Environment, Oceans and Fisheries; Mr Virginijus Sinkevičius wrote "We support the designation of protected areas in all countries including in Albania & its majestic Vjosa river! #EUGreenDeal "and the Prime Minister fo Kosovo, Abin Kurti "By saving VJOSA we save Europe's last wild river, its very rare species, scenic canyons & the well-being of the communities".Both encourage their action on social media.
On 4 March, the EU Committee on Foreign Affairs voted to include the Vjosa in the Albanian Progress Report 2021. According to the draft report, the EU institution urges the Albanian government to stop hydropower development along the Vjosa River.
To be informed of the latest articles, subscribe: