Observing local customs and good manners when visting a foreign land has always been good practice, and in Japan some of the basic rules and customs are less obvious than others. Tokyo is making an effort to ensure that non-Japanese speaking residents and visitors get the message through a series of helpful tools and videos outlining old manners along with the some of the new, ensuring everyone fits in seamlessly and stays safe along the way.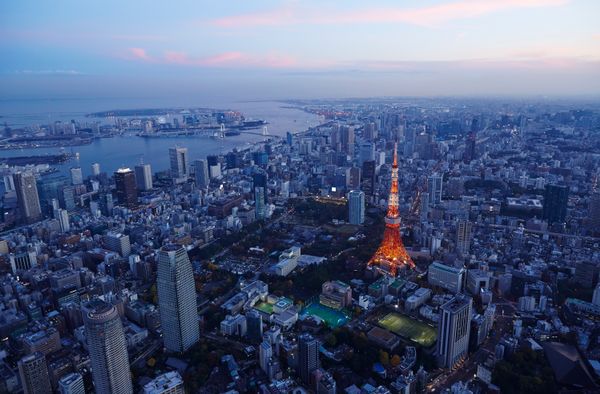 Japan's capital has adapted swiftly and smoothly to the new realities of living with the COVID-19. How does Tokyo, one of the world's largest most densely populated cities, manage to stay so clean, hospitable and organised? The answer is simple, rules and etiquette are important in Tokyo some old, some new. Some of the rules and etiquette implemented for the pandemic have been routine adjustments for locals, like increased mask-wearing and social distancing (both of which have long been part of Japanese culture), others have been adopted more gradually, such as frequent hand-sanitising and temperature checks.
In follow up to the Tokyo guide produced by Monocle last year: A New Tokyo Guide for a New Japan - (an online travel etittique guide with downloadable pdf offering tips good manners while on the move, dining out or staying overnight. From a smart safety app to handy tips), Tokyo has developed a series of English animated videos help visitors to understand the rules, stay safe and enjoy Tokyo by day and by night. Tips for getting the most out of Tokyo days and nights include some general pointers in Japanese culture, like bowing instead of shaking hands, taking off your shoes for some restaurants and ryokan as well as some of the new implentations and things to know about like the COCOA App, which is Japan's Covid-19 contact tracing app and identifying the Rainbow signs which identify bars and restaurants that meet the city's strict COVID-19 regulations.

To be informed of the latest articles, subscribe: