Some weeks ago, our magazine published an article on Hestourex https://www.traveltopcountrymag.com/2021/04/touriism-exhibition-hestourex-2021-in-antalya-will-organize-this-may.html, a tourism exhibition will take place in Antalya in Turkey 20-20 May. In the same dates, in Tunis,Tunisia planed a special African Congress dedicated also in research and Medical Tourism.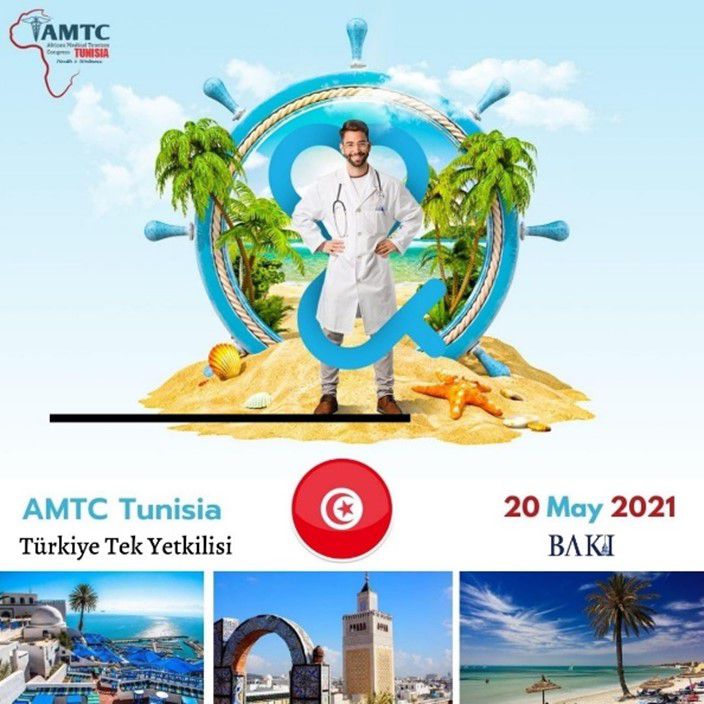 After religious period, Ramadan, both countries engaged to gather tourism professional. A way to be active in tourism market. Today, Tunisia has postponed the event to the summer from 1-3 July 2021. Because of the pandemic situation, some months ago, Turkey modified its agenda to 20-21 May 2021. Our editorial team sincerely hopes that its events that advance medical tourism will be able to take place.to the event.
Hestourex mixed with Sport, Medical tourism and culture while in Tunisia focuses on health, research, medical tourism. North Africa country invites business and medical specialists to attend to this events face to face Palace Gammarth Hotel, Tunis. A meeting with some stakeholders from African countries, establish new partnerships and make a firm step on the African health travel market. Besides companies and destinations from African countries, many others are expected from Europe and the Middle East – in total 20 national delegations, more than 100 speakers and 5.000 participants.The event is hosted under the auspices of the Ministry of Health of Tunisia under the theme "Challenges of Health Tourism: The Emergence of Africa" as a target of many operators in the medical sector world-wide.
African Medical Tourism Congress and Hestourex are tourism professional tourism who encourage a back to meeting face to face.
Tunisia started vaccination campaign in March 2021 and Turkey in January to fight against covid19 spread. The latest figures of the situation in Turkey and Tunisia since January 2020 is :
Tunisia : 307,215 confirmed cases and 10,641 Death
Turkey : 4,751,026 confirmed Cases and 39,398 according to the Source provided from World Health Organization
Before moving to one of this country, consult Belgium diplomacy:
Tunisia
https://diplomatie.belgium.be/fr/Services/voyager_a_letranger/conseils_par_destination/tunisie
Turkey
https://diplomatie.belgium.be/fr/Services/voyager_a_letranger/conseils_par_destination/turquie
To be informed of the latest articles, subscribe: