It was a long fight with Akzo. We manged to overtake them yesterday afternoon and then managed to hang on to our lead after that, which was very tough.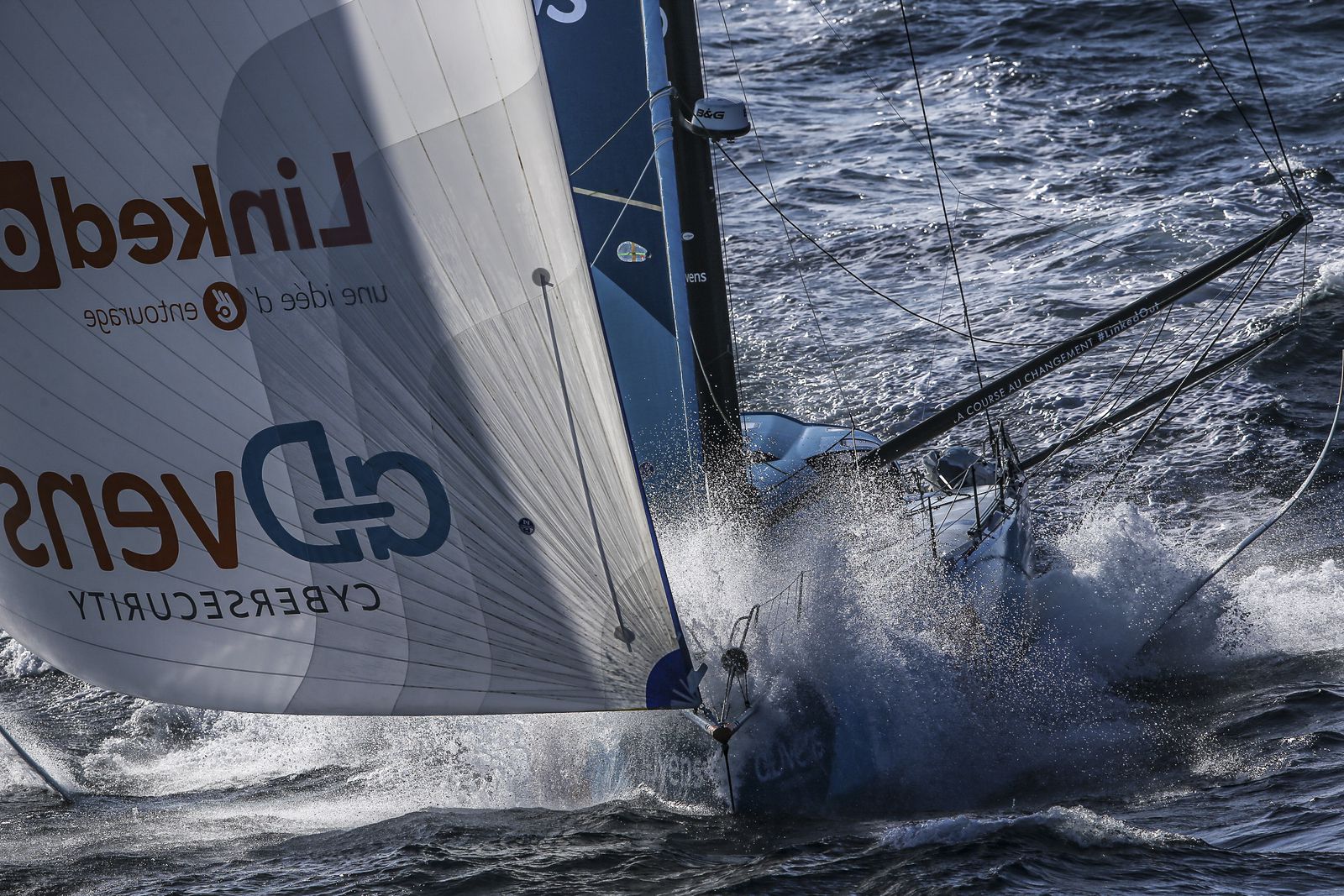 The Ocean Race Europe reached Alicante, Spain, the second leg, that Wednesday. Mirpuri Foundation Racing Team leads VO65 fleet with LinkedOut the top IMOCA. The first VO65 home was Portugal's Mirpuri Foundation Racing Team who managed to prevail following a prolonged cat and mouse battle with Netherlands team AkzoNobel Ocean Racing which had been looking to pounce since the fleet entered the Mediterranean on Monday.The VO65 one-design yachts proved to be versatile across all these weather conditions, with all seven making it to Alicante by midday local time, 20 km ahead of the five IMOCA 60s.
Conditions on the leg ranged from fast downwind sailing in the Atlantic on the first day and night along the Portuguese coast to battling gale-force headwinds in the Gibraltar Strait. On day two, and culminating with light wind, ghosting weather for the final night in the Mediterranean Sea. The culmination of three days of tight racing between the 12 international crews since they left Cascais, Portugal on Sunday afternoon.
The second leg of the inaugural edition of the three stage European event, which will finish in Genova, Italy on June 19, proved to be a challenging affair with the professional ocean racing teams facing a wide range of conditions along the 700-nautical mile (nm) / 1,296-kilometre (km) course, finishing in Alicante, Spain, the home port of The Ocean Race, and the start venue for the round the world race in October 2022.
Before dawn today the pair drifted the final miles to Alicante under the cover of darkness and on mirror flat seas. The Portuguese yacht crossed the line just before sunrise at 0336 UTC / 0536 CEST – a little under half an hour ahead of the Dutch team. Although the final 24 hours of close quarters match racing had been nerve-wracking for the two sleep-deprived crews, both skippers admitted the sailors thrived on the intensity of the racing.
We got very little sleep; the whole crew is very tired now. It was a full-on spinnaker run until the south of Portugal, then some strong upwind stuff through Gibraltar, and then straight into some light wind sailing. We were doing a manoeuvre – changing sails or something – every hour, so it was hard to get any rest.
To be informed of the latest articles, subscribe: