V
ietnam is well-known for the traditional tea as the rest of Asia continent. in 1880. it developped the culture of coffee up of i'Ho villages in the territory surrounding mountains Lang Biang .Some plantations started up of the country. Coffee drinkers through the world over may not know it, but they too mostly drink Vietnamese Robusta, in instant coffees. Overall, coffee production has been good for Vietnam, but there have also been significant downsides: deforestation, soil exhaustion, and exploitation of farmers. We at K'Ho Coffee want to start afresh, by growing coffee in environmentally friendly ways, and putting the profits back in the hands of the growers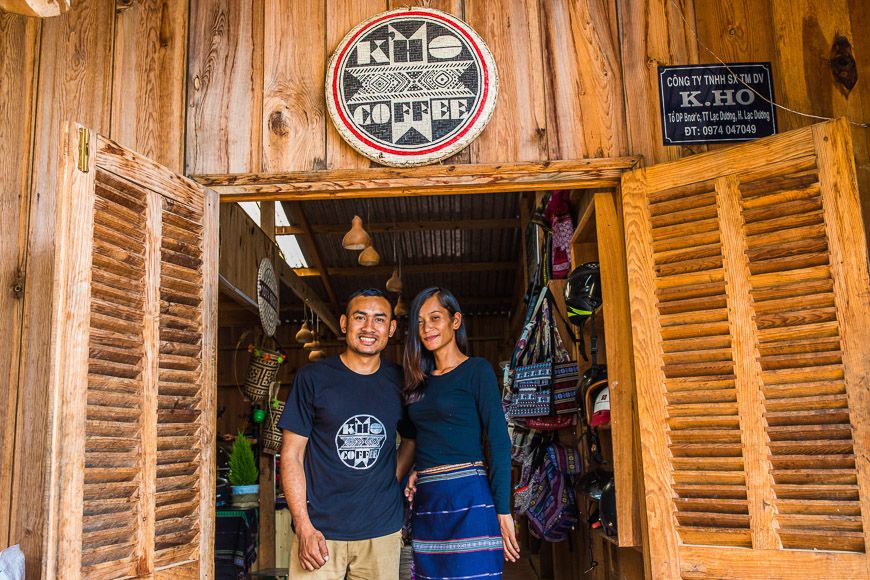 The country became the second largest producer of coffee in the world, but historically hasn't grown or enjoyed drinking it much. The Vietnamese are traditionally tea drinkers, in fact some of the oldest tea trees in the world are found here. French colonists introduced coffee and K'Ho tribespeople successfully grew heirloom Arabica from the 19th century onwards. War disrupted production and trade for about 20 years, but it started up again and has proven to be an economic boon; in 1994, 60% of Vietnamese lived under the poverty line, and now less than 10%. Much of this was thanks to the hardy Robusta coffee tree, a relation to the Arabica coffee tree. The Robusta tree is easier to grow at lower altitudes and produces larger beans with more caffeine, but have half of the chemicals that make up the complex flavor in a cup of brewed Arabica. Traditional Vietnamese coffee balances the bitter taste of Robusta by adding condensed milk (ca phe sua da), or even eggs (ca phe trung).
The K'Ho had essentially become Vietnam's first coffee farmers.
The K'Ho (or Ko Ho) are a nomadic minority, one of Vietnam's 54 ethnic groups. In the past, the K'Ho often built their hamlets in remote highland regions. K'Ho families live mainly off the land, and practice a rich culture of craft weaving, folklore and music. Maps show the K'Ho were cultivating the fertile soil around Langbiang Mountain before the arrival of the French. By the early 1900s, the K'Ho had essentially become Vietnam's first coffee farmers.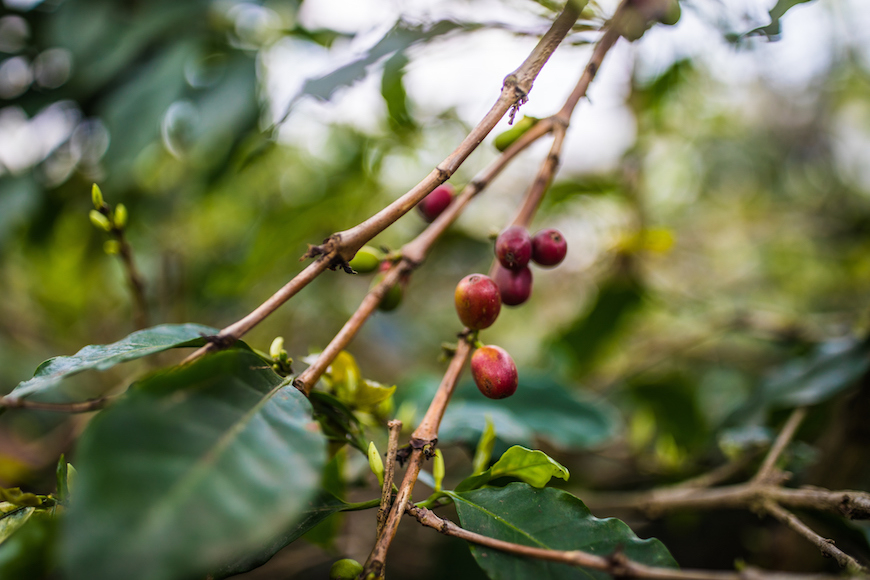 Somewhere in the 1940s, K'Ho farmer Brai Co Lieng got his hands on Arabica seeds from the French coffee trees, and sowed them in his family farm at the base of the mountain. The Co Lieng family maintained the crop, but it was only many years later that fourth-generation coffee farmer Rolan Co Lieng would find a way to grow it into a sustainable business. With the help of her family and husband, an agricultural engineer from the United States, in 2012 Rolan founded the K'Ho Coffee cooperative, which grows, roasts and sells coffee descended directly from the Old World coffee seeds.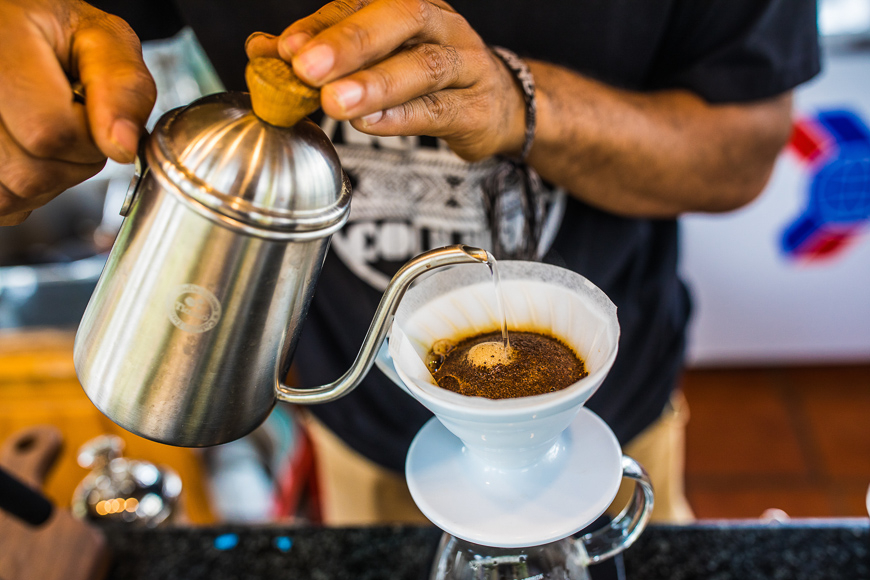 To be informed of the latest articles, subscribe: