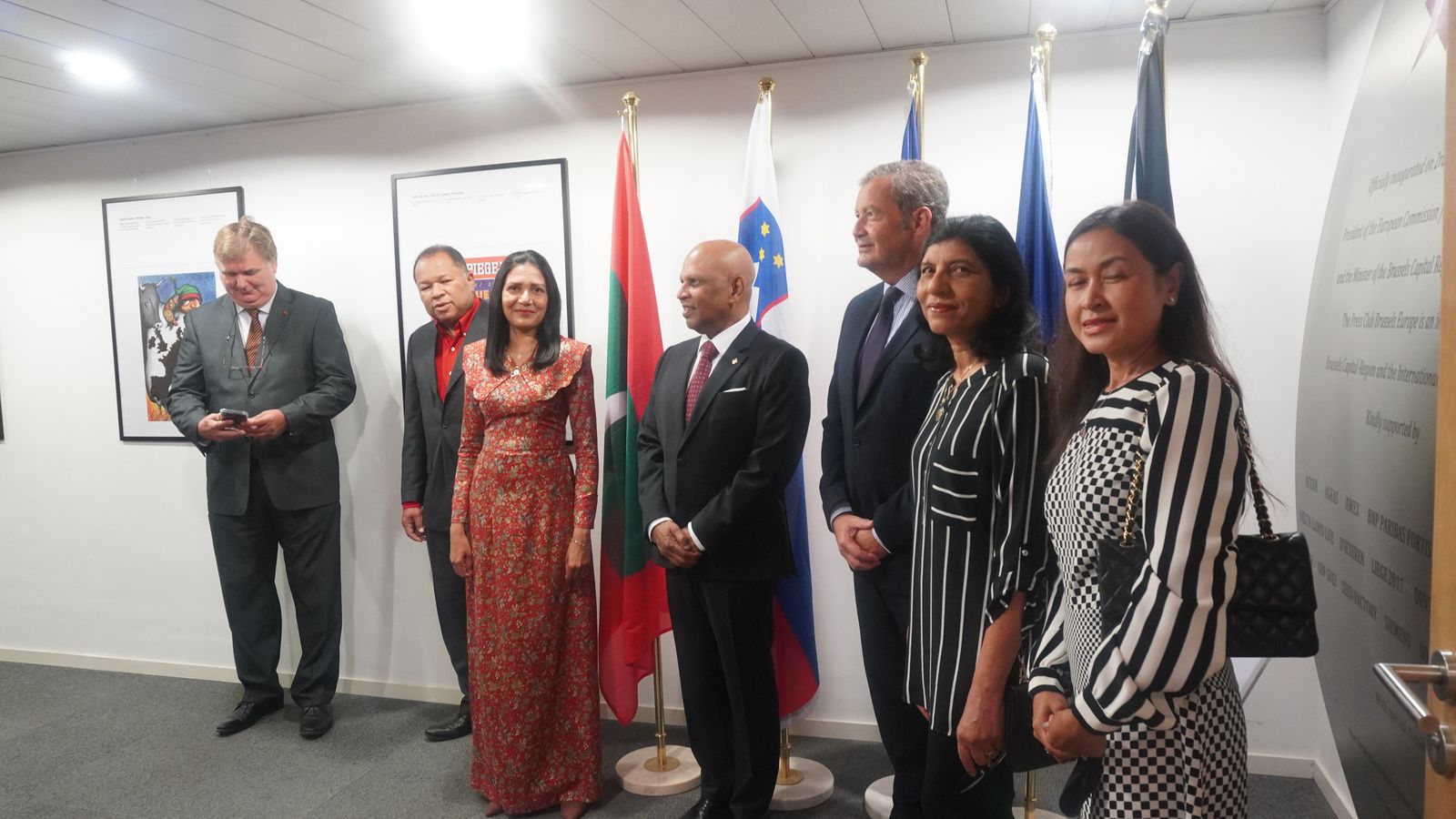 Copyright hafidabenyacoub : Ambassador and his wife, Ms. Mariyam Seena - Counsellor Ms. Fathimath Reena - First Secretary Ms. Nektaria Margaroni - European and Commercial Affairs Consultant
The Ambassador of Maldives, Mr Hassan Sobir was

confident and invites Belgian travellers to come and stay in this paradise archipelago.

Delighted to be in front of an audience The embassy organized a random draw among the tourism media that attended.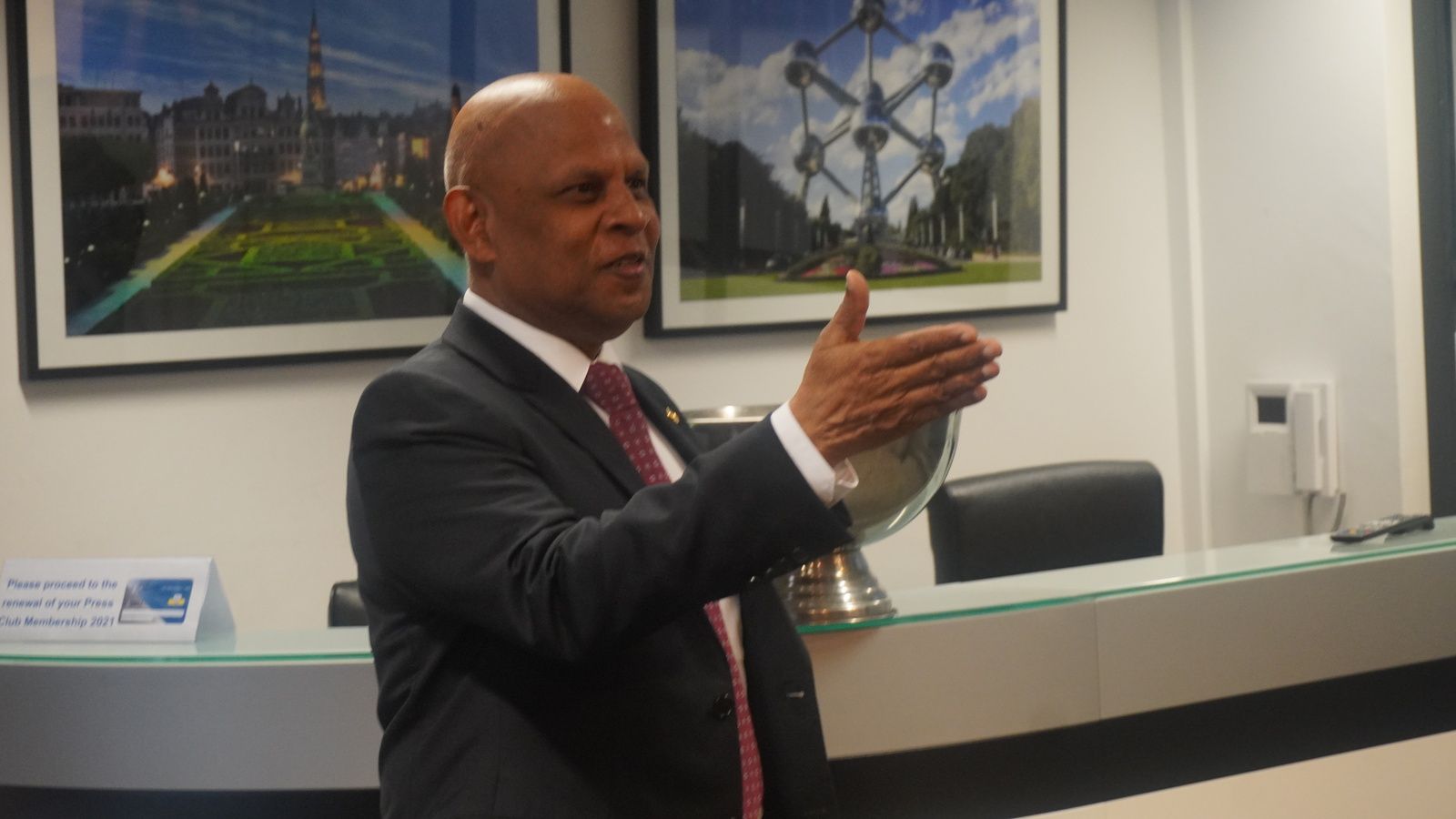 Image Embassador of the Republic of Maldives Hassan Sobir-Coypright Hafida BENYACOUB
Two media outlets won two trips to spot the sublime places to discover and the Director of Press club awarded by a medal of services.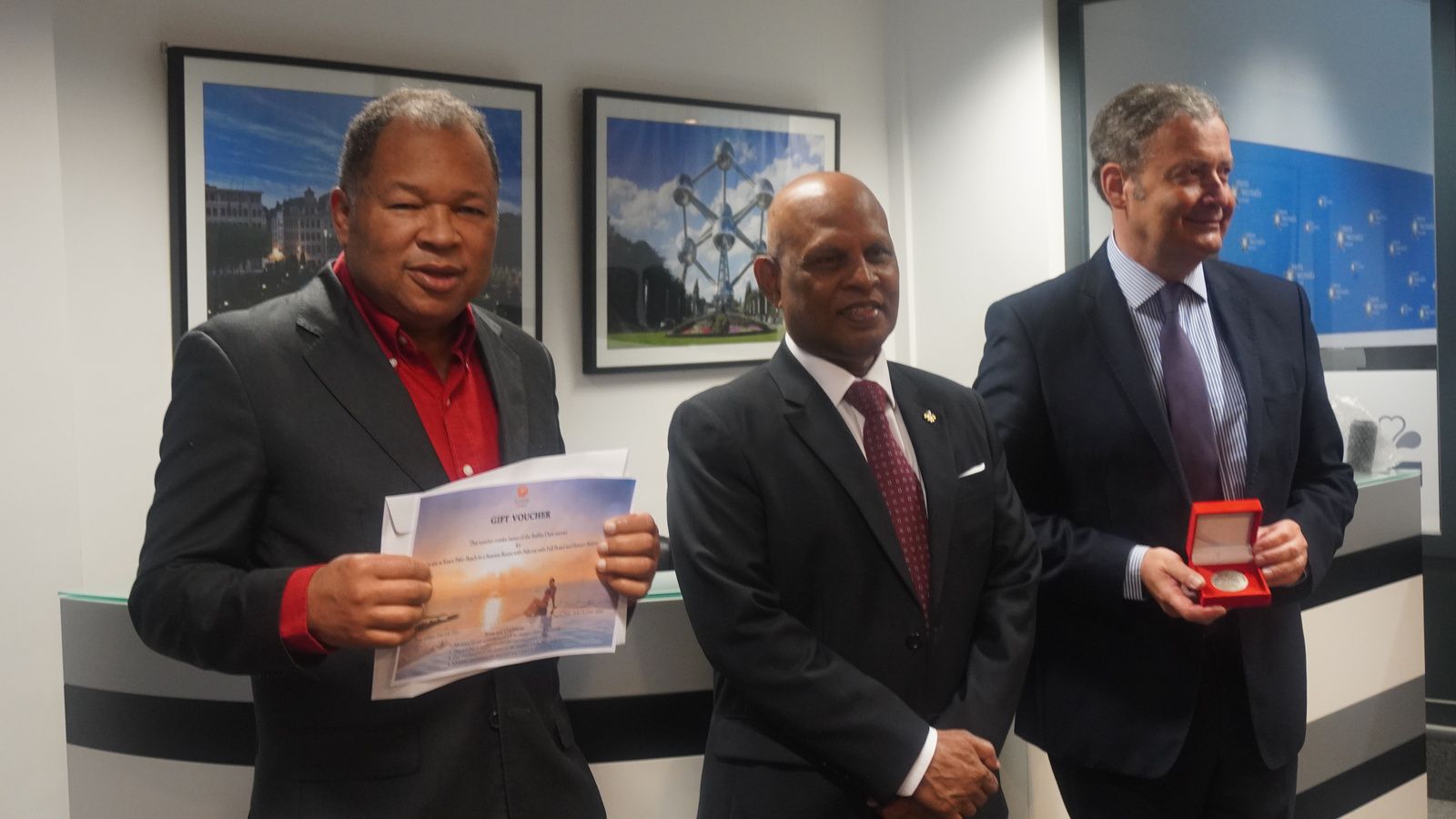 Ribeiro Datcha, Ambassador of Republic of Maldives, Laurent Brihay, Director of Press Club Europe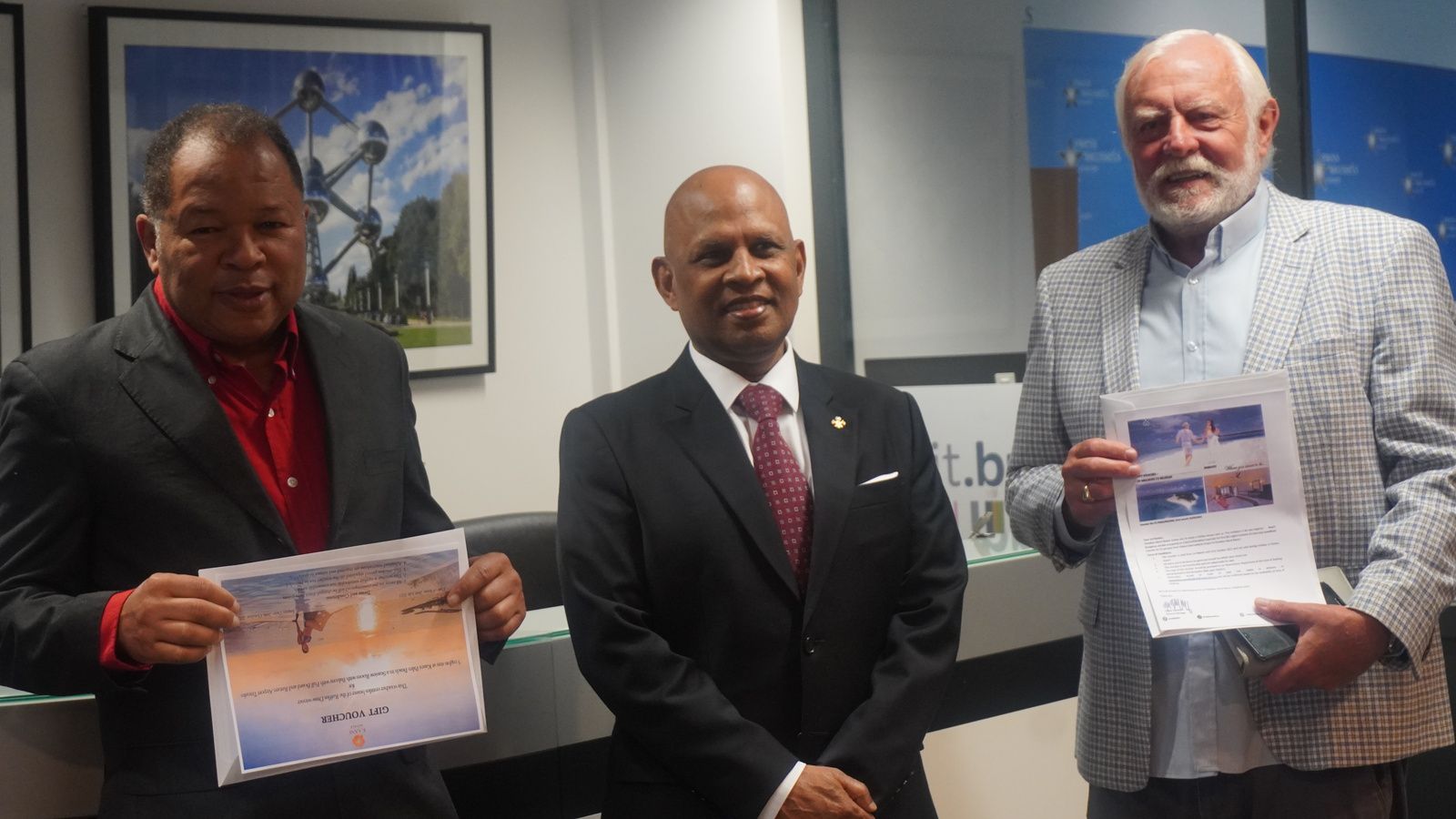 Ribeiro Datcha, Ambassador of Republic of Maldives, Journalist Flemish tourism magazine

56 years ago, the Maldives became an independent Republic from the United Kingdom. Since the early 1980s, it has been working hard to address climate change through innovation. Some years ago, the government realized some building to overlift and avoid from floods. The authorities protect environment and animals as the defense of coral and the sea turtle, very dear to Maldivians' heart.
In 2022 will be the year of jubilee, the gouvernment will celebrate its 50 candles and efforts to defend the marine environment.
To be informed of the latest articles, subscribe: