This Monday was so excited day when the fleet entered to the Cherbourg port. The first boat who crossed the finish : Cherbourg port, for the first time. A symbole to encourage the others team to fight time and danger of race.
The extraordinary 32m long Ultime Maxi Edmond de Rothschild showed a clean pair of heels to the rest of the fleet in the 49th Rolex Fastnet Race arriving this evening (Monday 9 August) at 20:24:54 BST, setting a new record for the race's new longer 695 mile course to Cherbourg of 1 days 9 hours 15 minutes and 54 seconds.
Beside our editorial team could not believe that Gitana boat could face to the bad weather of the race. Many dreadful accidents happened in the past and the race tracking showed overall of a bad situation. But the boat lead by
Charles Caudrelier and Franck Cammas and other skippers were did it well,
It was so amazing for any citizens in Cherbourg -Cowes and anywhere in the world. Congrats for them. It was also for inhabitants a kind of a competition sport that anyone can follow until the end in a real live during the pandemic.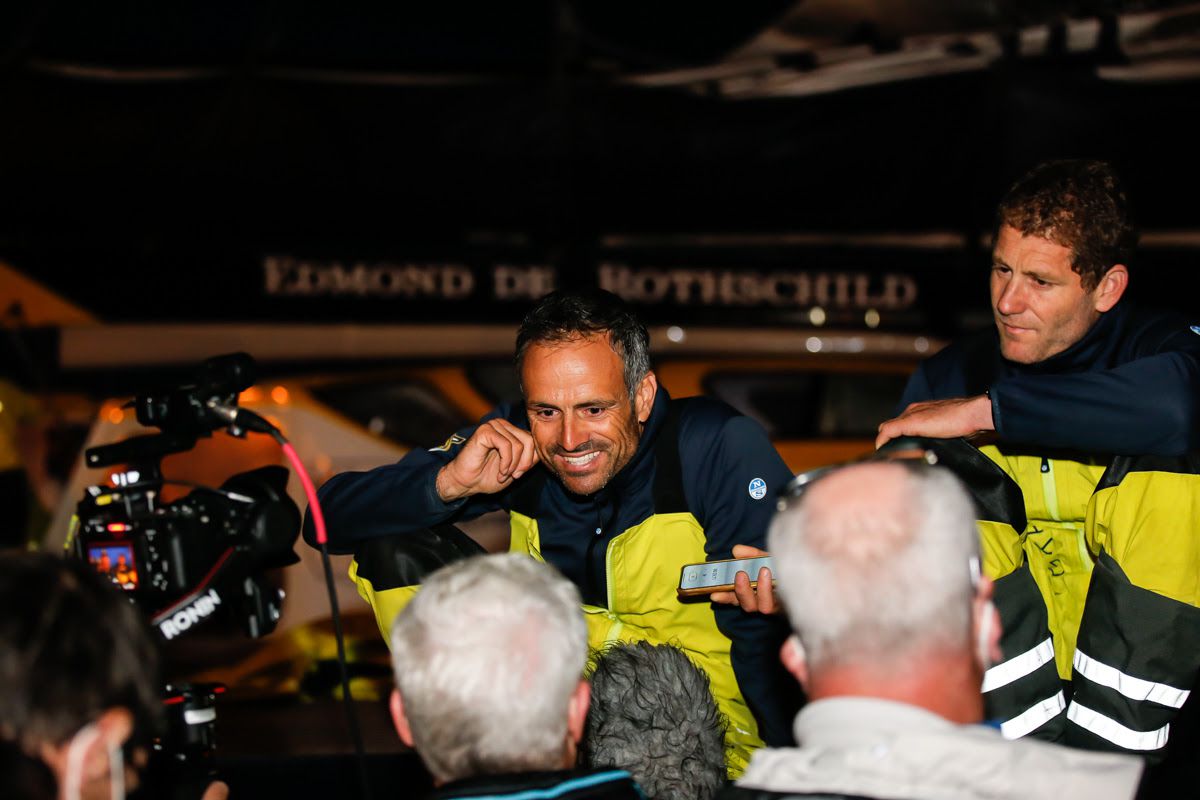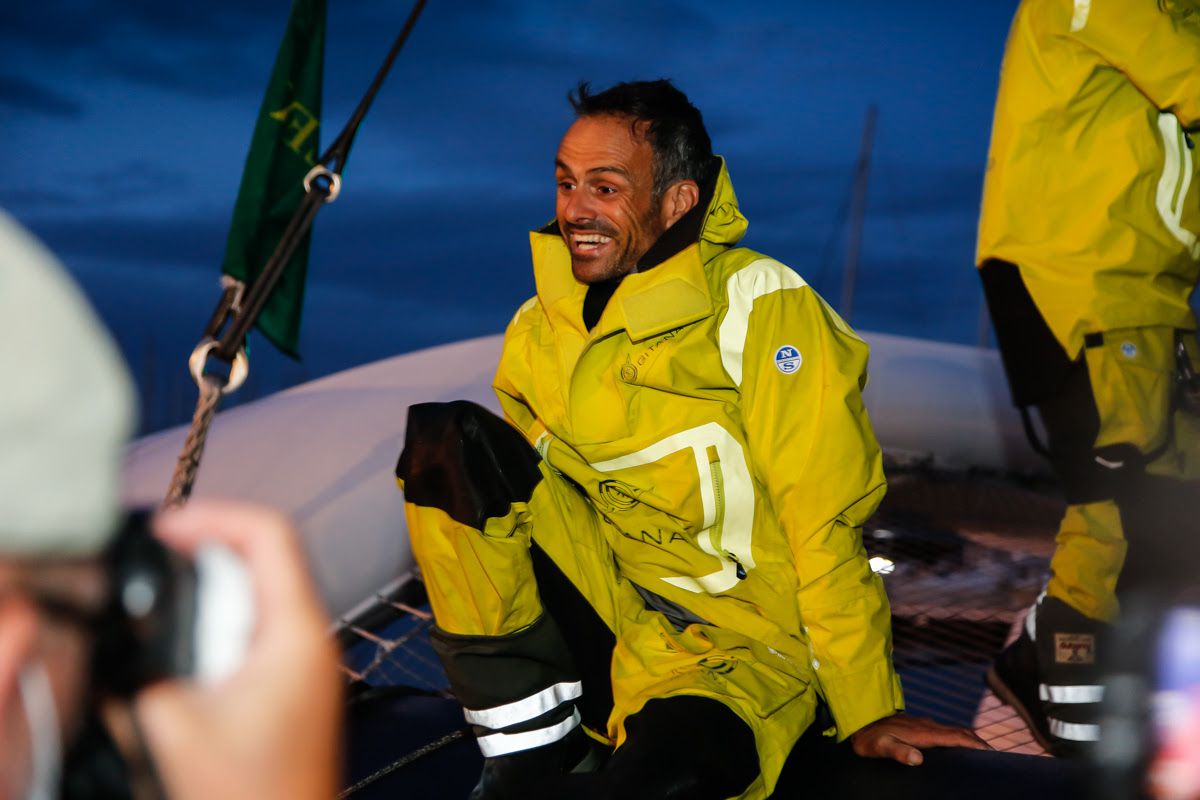 Franck Cammas © Paul Wyeth-Maxi Edmond de Rothschild co-skippers Franck Cammas (left) and Charles Caudrelier
The boat is amazing. We have improved since last year, so we are very happy,The team has done a fantastic job over the last year to develop the boat and we can't stop that because new boats are coming. We are very happy about this race and the result of it, and the way it has happened. After an exciting start Maxi Edmond de Rothschild exited the Solent and then led the Rolex Fastnet Race fleet south towards the Channel Islands. Here, significantly, they tacked further South than their main Ultime rivals.
"For us it was important to get south to get the shift; it was obvious and we wanted to stay on the left of the fleet. Then we were worried about getting too close to the south of England approaching the Sevenstones [lightship], so we were very happy with what we did.
To be informed of the latest articles, subscribe: