Pan Pacific Hotels Group continues to grow with 13 new properties across 10 key gateway cities by 2024. More than 3,300 rooms will be added to the Group's inventory, bringing its portfolio to 48 hotels, resorts, and serviced suites across 29 cities. Pan Pacific Hotels Group's parent UOL Group Limited is one of Asia's most established hotel and property companies.
This expansion started from the recent openings of PARKROYAL Monash in Melbourne in April 2021 and Pan Pacific London on 1 September. It will be followed by 13 other properties in the coming three years.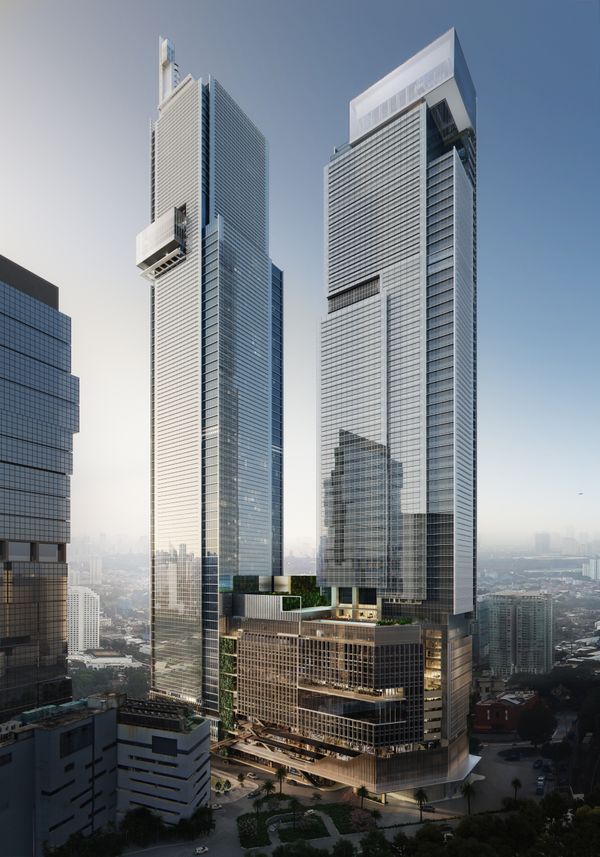 Pan Pacific London, 237 rooms, the mixed-use development is the pride of a dream design team: it is designed by London-based and award-winning firm PLP Architectures, with the hotel interiors helmed by Yabu Pushelberg, and Tom Dixon's Design Research Studio for its destination bar in Devonshire Row. One Bishopsgate Plaza is owned and developed by UOL. The hotel has already been awarded the "5 Star Winner for Best Hotel Construction and Design UK", "Best Hotel Architecture London" and "Best Mixed-Use Architecture London" at the International Property Awards (UK).
Located at One Bishopsgate Plaza, a two-minute walk from Liverpool Street Station. This strategic location secures not only convenience and connectivity to the rest of London, but it also affords guests amazing views of London's most iconic landmarks, such as the River Thames, Tower Bridge, the Tower of London, The Gherkin, St. Paul's Cathedral and Canary Wharf.
We recognise that the world is saddled with the crisis of the Covid-19 pandemic. However, in the long run, businesses and economies will be reignited through various measures. Travel for leisure and business will have to resume. The hospitality industry will recover. We are fortunate to be able to tap into UOL's development and design capabilities and are planting our seeds for the future through strategic footprints in key gateway cities, with the view that when the skies reopen, we will be well-placed in strategic locations to take advantage of returning demand,
A new sustainability icon with PARKROYAL COLLECTION Kuala Lumpur
Pan Pacific Hotels Group introduces a new eco-chic icon with a sustainability ethos: PARKROYAL COLLECTION Kuala Lumpur, slated to open in June 2022. Located in the beating heart of Bukit Bintang, the UOL-owned PARKROYAL COLLECTION Kuala Lumpur complex will reopen as a transformed lifestyle destination.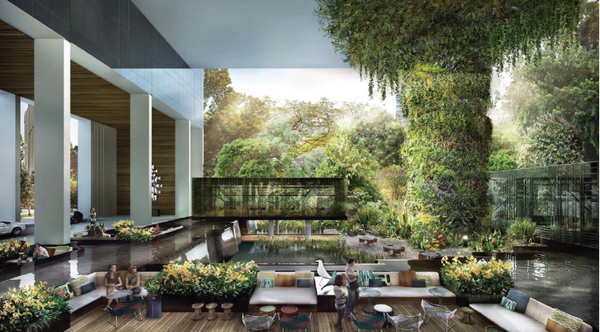 In line with PARKROYAL COLLECTION's signature biophilic landscaping, PARKROYAL COLLECTION Kuala Lumpur will be a beacon of green design, from the minds of DP Architects and FDAT. A sprawl of 78 sky planters lines its frontage to create a lush green façade, extending indoors to the lobby and springing a garden in the hotel to life.
Additionally, PARKROYAL COLLECTION Kuala Lumpur's roof terraces will showcase 13,000 square feet of plants and trees, providing not only visual relief, but also shading hard concrete surfaces, alleviating the "urban heat island effect". The hotel will also feature a wellness floor, comprising a St. Gregory spa, a gymnasium and fitness studio, as well as a pool.
PARKROYAL COLLECTION Kuala Lumpur complex will also house Pan Pacific Serviced Suites Kuala Lumpur, a sanctuary for long stay guests with all the conveniences of the location and connect to the hotel.
Other new openings in Malaysia in 2022 include the expansion of its PARKROYAL resorts portfolio in Langkawi and Malacca. The 301-room PARKROYAL Langkawi Resort has a direct beachfront, with extensive meeting facilities and a beach club for both corporate and leisure guests. The 418-room PARKROYAL A'Famosa Melaka Resort will see a generous upgrade of the well-loved A'Famosa resort as well as new builds offering relaxed accommodation choices.
Introducing Singapore's first zero-waste hotel: Pan Pacific Orchard
Thrusting forward with the sustainability agenda, Pan Pacific Hotels Group will open the highly anticipated zero-waste hotel, Pan Pacific Orchard, in the fourth quarter of 2022, also owned and developed by UOL Group Limited.
Regenerated by WOHA Architects—famed for its arresting biophilic signature, as seen with PARKROYAL COLLECTION Pickering—the renewed Pan Pacific Orchard will be a verdant retreat within the prime space of District 9. With foliage covering more than 300% of the hotel's land area, the property will feature four thematic sky gardens, each with its own distinct natural environment: Forest Terrace, Beach Club, Secret Garden and Cloud Terrace.
To fulfil its zero-waste promise, the 350-room hotel will employ a rainwater harvesting system, a recyclable water system, and a compactor that transforms food waste into nutrient water for the hotel's sky gardens. Water dispensers will eliminate usage of plastic bottled water, and technology to regulate and save energy usage include light, motion and rain sensors, as well as solar cells.
Visit www.panpacific.com.
To be informed of the latest articles, subscribe: