During two days : 13 and 14th October, Professional of tourism in Slovenia talked on and gave opinion under the theme "IT IS TIME. TIME FOR TRANSFORMATION". The audience met physically and remote in Postojna, The focus of the plenary sessions was put on the future of Slovenian tourism, highlighting global trends and key challenges on the path to recovery and transformation of Slovenian Tourism. In addition, the "Less plastic, more sustainability" Initiative, which calls for the elimination of disposable plastic from Slovenian tourism was signed.
As most tourism professional in the world said "The biggest crisis in the history of tourism requires a transformation of management and marketing that will be sustainable and digital".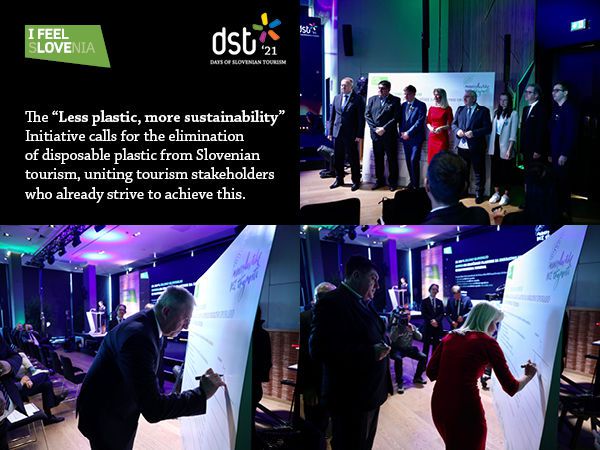 At the gala event, Slovenia tourism showed talented people who awarded in 2021 :
Luka Dončić, who received Crystal Triglav for the Personality of the Year 2021

Mark Cuban, who was chosen for the Ambassador of Slovenian Tourism 2021
The Key conclusions of two days was:
The crisis should be taken as an opportunity for tourism
There is a need for transformation, if we want to ensure recovery and long-term resilience, efficient and profitable management, agile competition in the global tourism market, and successfully address desired target groups and obtain financial resources for much-needed investments.
Slovenian tourism has a good foundation, which now urgently and quickly needs to be upgraded.
Sustainability is the cornerstone of Slovenian tourism and must be woven into all the pores of the industry.
Tourism is one of the few industries that crisis situations, such as Covid-19, make stronger and even more connected and united.
The pandemic has accelerated structural change, sustainable orientation, digitalisation, awareness of the importance of trust in travel, safety, talent and the invaluableness of the human factor in tourism.
Balance between economic, environmental and social sustainability indicators, which is the key to success and at the same time the basis for the industry's attractiveness in terms of employment, was highlighted.
Tourism must be friendly to the guest, the local population and last but not least to the tourism industry.
To be informed of the latest articles, subscribe: