The president of Vietnam will be in Geneva during high meetings organized by World Trade Organization. This travel to Europe gives the possibility to meet physically leaders of important organization set up from 26th to 29th November 2021.
In the context of the complicated development of the covid-19 pandemic in many countries, including Vietnam and 27 EU countries work in a partnership and resilience of economic development. In a hand-to-hand manner to control and prevent from the spread of covid19 and variants.
In the pandemic situation, all companies need to re-start their activities in local, national, and international level as it used to do in the economic market. The motto of promoting the development of multilateralism is getting crucial for any entrepreneurs. According to Vietnam government, there are two criteria to ensure the effective implementation:
Strengthen multilateral cooperation between Vietnam and the UnitedNations, European partners, international organizations, and NGOs based in EU countries to respond to the pandemic and rebuild the economy, from 26–29/11/2021,

The visit of President of Vietnam Nguyen Xuan Phuc in Switzerland who leads a delegation in order to collaborate with several organizations such as the World Health Organization (WHO), the World Trade Organization (WTO), the World Intellectual Property Organization (WIPO) and more.
Vietnam is a part of the World Trade Organization since 2007
Becoming a WTO member in 2007 is an important milestone marking to the progress of Vietnam's international economic integration on a global scale. "Vietnam still maintains an average growth rate of nearly 7% per year. With this growth scale up," Professor Ricardo Hausmann from Harvard University in Massachusetts US, declared that "Vietnam is one of the fastest growing countries in the world."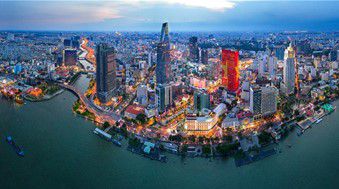 Multilateral cooperation in the fields of culture, social security, labour, information-communication, environment, tourism has been increasingly expanded in the spirit of selective application of criteria, regional and international standards suitable to Vietnam's socio-economic conditions, thereby helping to form Vietnamese cultural identity in the integration, promoting social progress, and developing its labour market and social security system, poverty alleviation and the implementation of the United Nations' Millennium Development Goals In the near days, The president of Vietnam is about to call all countries to support the country as the candidacy for a member of the Human Rights Council for the term 2023-2025.
To be informed of the latest articles, subscribe: