Christmas season means celebration, comfort, and, above all, a moment of gathering and affection. With winter and the nostalgic feeling of the season, one wants to transform the house into a magical kingdom of brightness and prosperity. To accomplish this, gold tones with glossy finishes are a must and soft materials, such as velvet, are privileged to improve comfort. To achieve maximum coziness the fireplace needs to be up and running.
The dining room is the place where people spend most of their time, so, a large dining table will become the central piece of the occasion. A neutral dark wood choice gives an elegant feel and the warmth of the velvet dining chair suits as a glove. All of this, while enjoying the always nostalgic presence of the Christmas tree and its glimmering lights. Some Christmas icons are also welcome, and what's the perfect option? A pair of nutcrackers, of course!
The best time of the year is knocking on the door and the nostalgic feeling of the season tells us to open and let the Christmas magic in!
Velvet and Soft Materials-
Colors like green, used in the Saboteur single sofas, evoke the holiday vibe, and the grey, from the bespoke Anguis sofa, makes a perfect balance and harmonizes all space. Some contrasting pillows provide the final touch with mastery.
With a fur rug and some snug blankets, the room is ready for the festivity.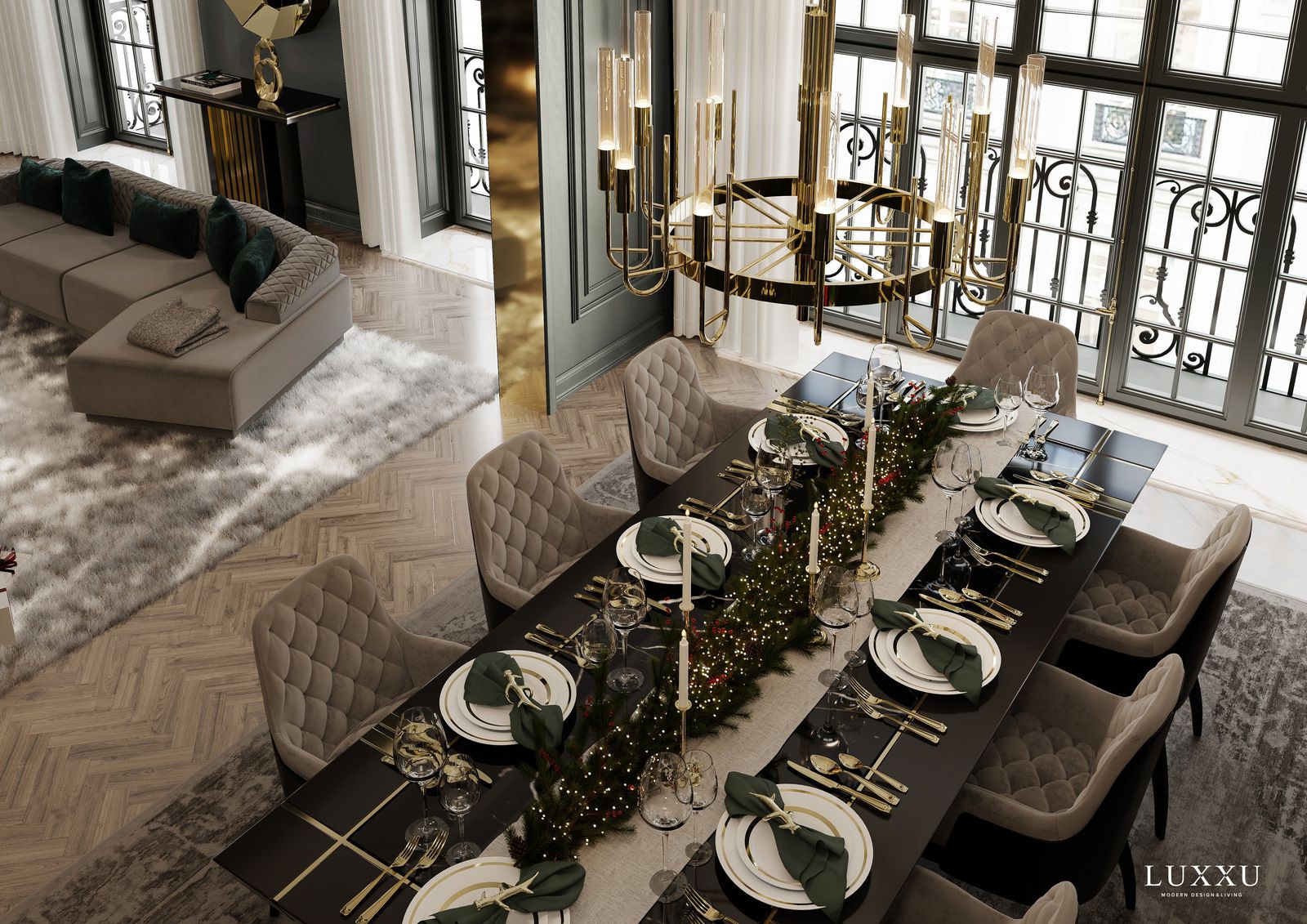 A Distinctive Dining Area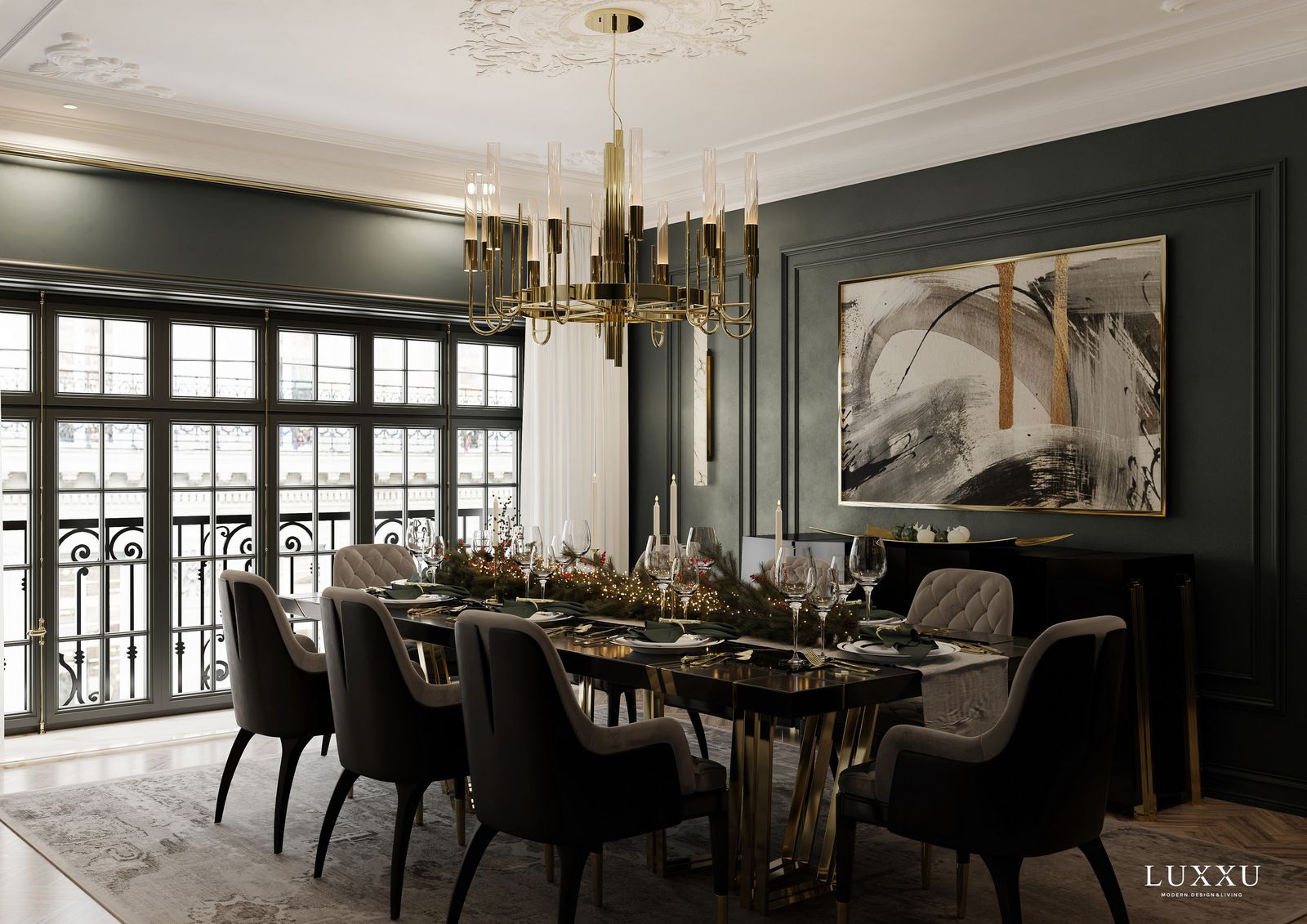 Gathering the family around the table for such a special event is probably the highlight of Christmas eve. Thinking of which, having a distinctive piece, like the Apotheosis dining table, is the first step for a wonderful feast.
With touches of golden brass on its handmade polished wood and Emperador marble top, this masterpiece is perfectly complemented with LUXXU's Charla dining chairs. This upholstery design assures comfort and timeless elegance with noble materials such as leather, velvet, and brass.
Closing the furniture selection is the powerful Darian sideboard as a symbol of shield and sphere protection. Made from brass and wood, it uses different specialties such as metalwork and wood carving.
The family toast will be perfectly enlightened by the Gala suspension, placed right in the middle of the table.
To be informed of the latest articles, subscribe: