Multihull Finish on Saturday 15 th January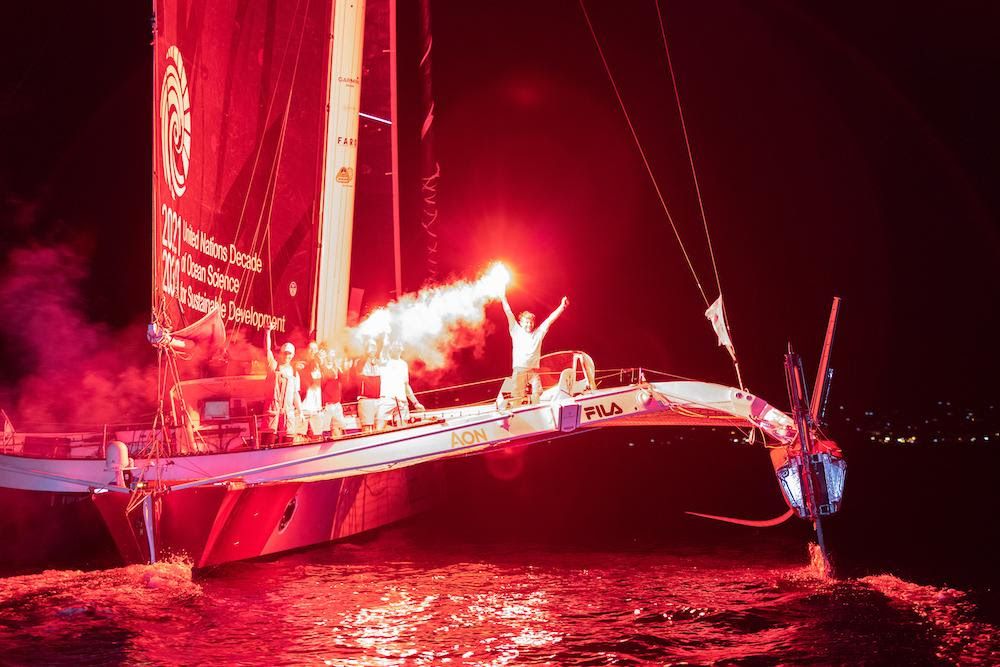 Saturday 16th january, 8 days after the kick off
Giovanni Soldini's Multi70 Maserati (ITA) has taken Multihull Line Honours in the 2022 RORC Transatlantic Race, crossing the finish line outside Camper & Nicholsons Port Louis Marina in Grenada at 05:51:41 UTC on Saturday 15th January (Corrected: 6d 18h 51m 41s). After eight days of extraordinary racing, Maserati finished ahead of Peter Cunningham's MOD70 PowerPlay, skippered by Ned Collier Wakefield, followed by Jason Carroll's MOD70 Argo.
Maserati's margin of victory was less than 20 miles over PowerPlay and Argo, expressed as a fraction, that is one third of a percentage point. Giovanni Soldini has enjoyed many great successes in his glittering career, and this was one of the finest.
The camaraderie and sportsmanship between the three boats was exemplified by Soldini's Maserati crew waiting for PowerPlay to finish, cheering them through the line. As well as Argo's shore team fixing up a dockside barbeque at 4am, all washed down with ice cold beers provided by Port Louis Marina!
"That was really fantastic," commented Soldini. "To do a transatlantic race like that with three boat 20 miles from each other is just amazing. We had a big problem the first night as straight away we broke the port rudder (hitting a UFO). However, in the second part of the race, luckily the angle was such that the starboard rudder was in the water."
Approaching halfway in the race, PowerPlay had been the dominant team. Maserati and Argo, who had both sustained port rudder damage, fell behind. PowerPlay launched into the lead which peaked at over 100 miles, but in Maserati and Argo never gave up the chase, and with less than 100 miles to go, it was Maserati that took the lead which they never relinquished.
Victory for Giovanni Soldini's Multi70 Maserati after completing the 2022 RORC Transatlantic Race off Camper & Nicholsons Port Louis Marina in Grenada in the early hours of Saturday 15 January © Arthur Daniel/RORC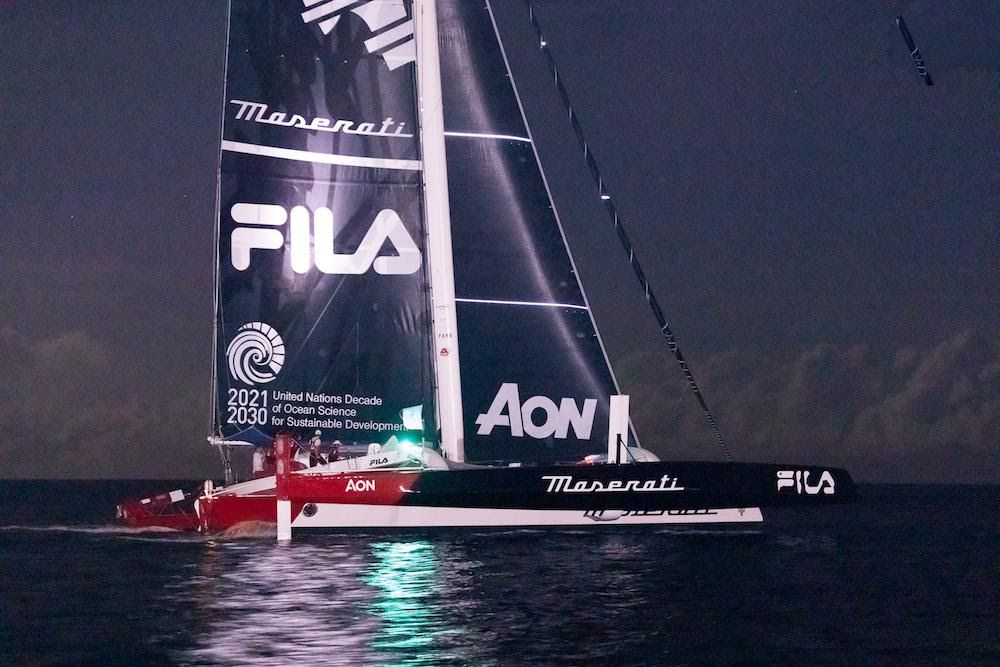 Maserati's killer blow came from a decision to round Barbados to the north, some 150 miles from the finish, as Soldini explains: "We decided to sail to the northwest and for sure it was a good idea. We crossed behind everybody (PowerPlay and Argo), but stayed in good wind which shifted right, allowing us to stay at maximum speed and come down to the rhumb line. This was an important win for us. We have had some technical problems in recent races and although we have set some records, winning a proper race like the RORC Transatlantic Race has been so enjoyable for us. We are very happy because I think the boat is getting better and better with little adjustments. I think this year we made big steps and we have found out that the boat is very fast."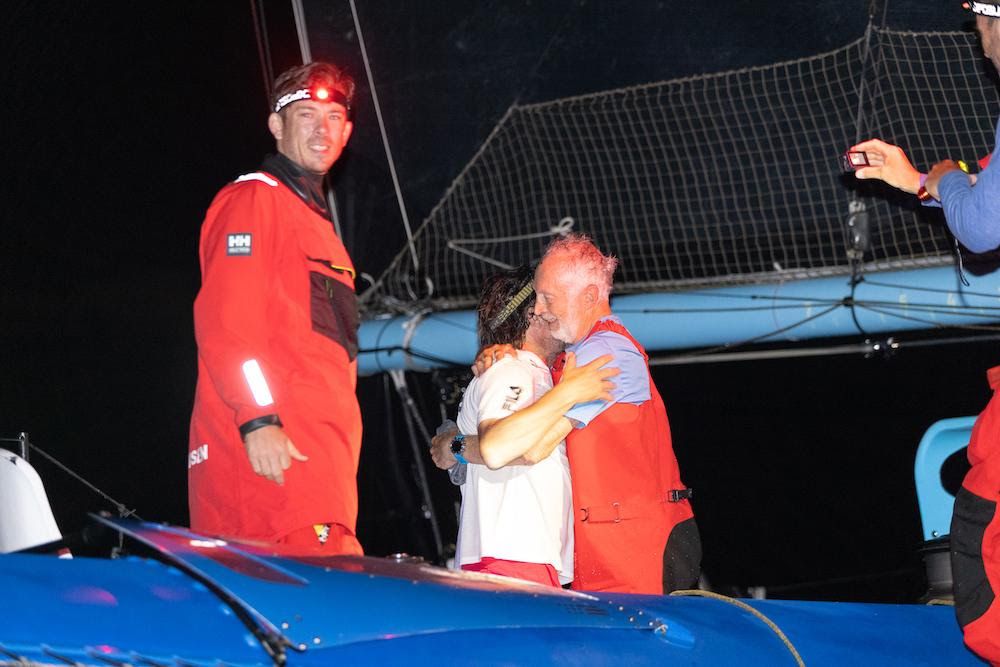 Less than an hour after Soldini's Maserati had crossed the line, Peter Cunningham's MOD70 PowerPlay (CAY) also finished the 2022 RORC Transatlantic Race. PowerPlay had led for most of the race, but even after losing by a small margin, right at the end, Peter Cunningham was upbeat about the experience, as he explained:
"It was the most perfect race in the sense of the last few days, even though the weather wasn't in our favour at that time and was in Maserati's absolute sweet spot," commented Cunningham. "Moonlit nights with breeze and flat water, screaming along at sometimes 30 knots, it was an incredible experience, just magic. It wasn't tough at all (to come second); Maserati with their foils could do things that we couldn't do, and they made great decisions. At the beginning of the race, when it was rough, PowerPlay was doing things Maserati couldn't do. I am very proud of the PowerPlay team; our manoeuvres and decisions were fantastic. We ticked all the boxes, but the conditions just didn't favour us."
Sunday 16th January : Monohull line honours in Grenada for Comanche
Winning the magnificent IMA Trophy & setting a new race record
Sunday 16th January at: 09 11 04 UTC
Mitch Booth (AUS), has taken Monohull Line Honours in the 2022 RORC Transatlantic Race - crossing the Grenada finish line off Camper & Nicholsons Port Louis Marina.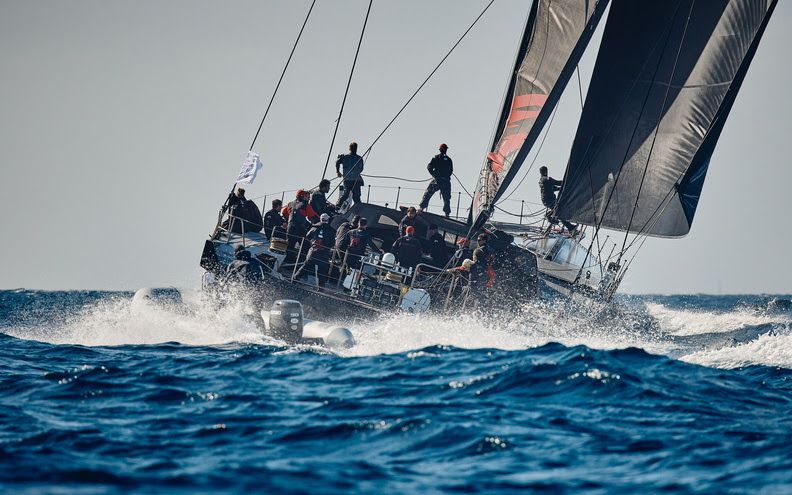 To be informed of the latest articles, subscribe: