In the deep south a battle is raging between the three foremost multihulls, with Giovanni Soldini's Maserati (ITA) and Jason Carroll's Argo (USA) less than a mile apart. The 70ft trimarans have been recording boat speeds in excess of 35 knots at times. Peter Cunningham's PowerPlay (CAY) led the fleet to Barbuda, but is now 20 miles behind the leaders at Guadeloupe. Maserati and Argo are on course to beat the Multihull Race Record (30 hours 49 mins 00 secs) and are expected to finish the race at around sunset tonight.
PowerPlay is shrieking and whooshing at between 28 and 33 knots in silence, just flying … and then with the tortured sound of a loaded winch easing, the symphony starts again… and again. We're desperately trying to hang on to the foilers. In these conditions it feels like managing losses until lighter conditions arrive… hopefully. We've made a brutal little campsite high on the windward hull. It's basically a sail bag and two lashed down camp mattresses. With respect to comfort, it's a joke… but one we're grateful for. We need the bodies out there. The boat is in the groove. It's been a bloody fast race. We did well to lead to Barbuda but now Maserati must be smokin'.
Skorpios lead the race for Monohull Line Honours and were on record pace to break the Monohull Race Record (37 hours 41 mins 45 secs). Comanche was an hour behind Skorpios, but after IRC time correction wasq the overall race leader. With a north-easterly wind of 13-18 knots the RORC fleet had been making excellent progress. The bulk of the boats were in the vicinity of St Maarten at the top of the 600-mile course. Class leaders at dawn on Day Two include, Maserati, Warrior Won, Sunrise, Scarlet Oyster and Guidi.
I
mage © Team Skorpios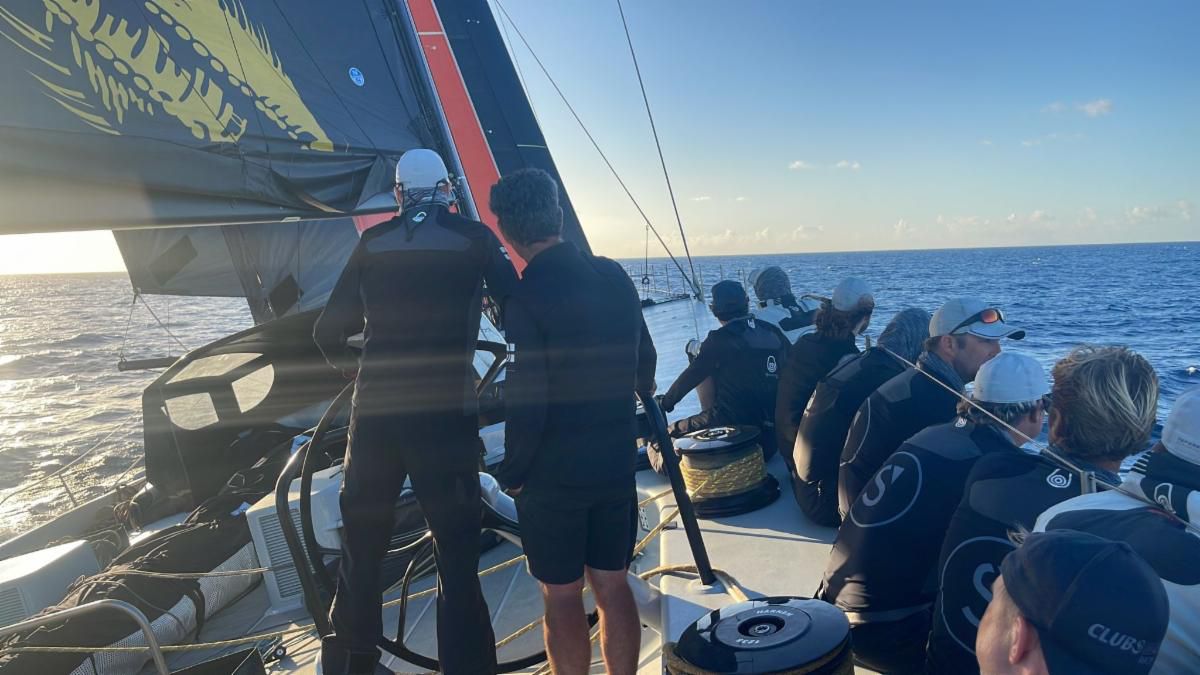 Dmitry Rybolovlev's ClubSwan 125 Skorpios (MON), skippered by Fernando Echavarri, leads the monohull fleet at Montserrat. They are 12 miles ahead of the VPLP/Verdier 100 Comanche (CAY) skippered by Mitch Booth. The Farr 100 Leopard (MON), skippered by Chris Sherlock, with Joost Schuijff at the helm is third on the water, 45 miles behind Comanche. After IRC time correction Comanche leads the class. Volvo 70 I Love Poland (POL), skippered by Grzegorz Baranowski is estimated to be two hours behind on IRC with Skorpios third. The leaders are about to negotiate the wind shadow of Guadeloupe, which could be a decisive moment in the race.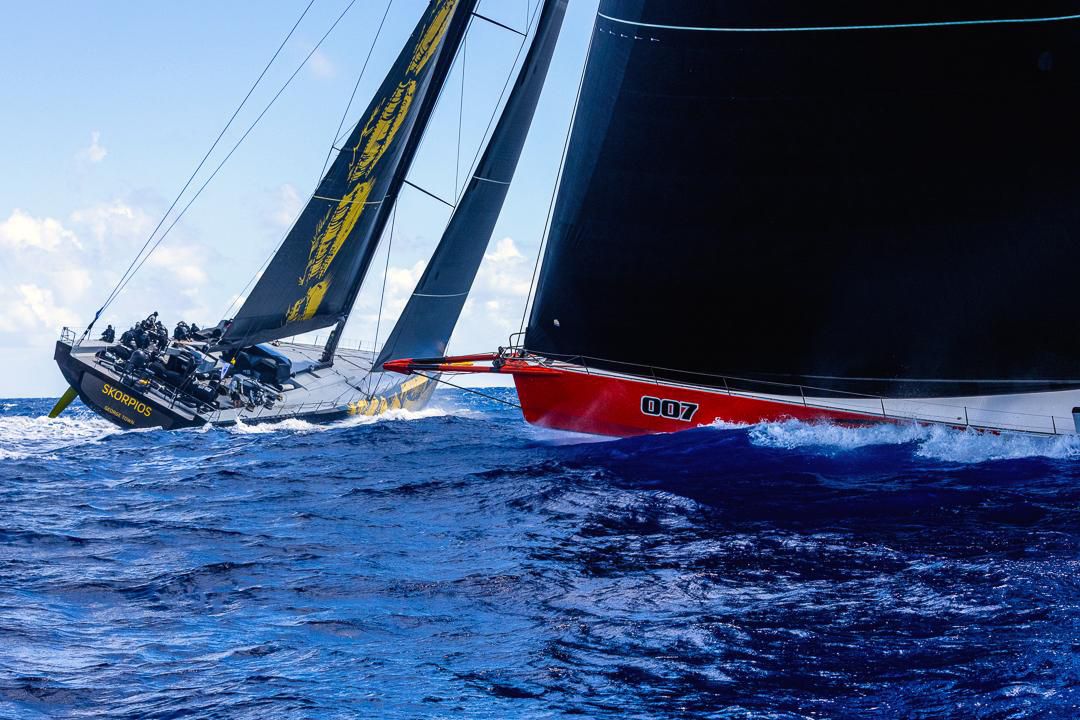 Having rounded Saba Island before dawn, Andrew Hall's Lombard 46 Pata Negra (GBR) leads on the water by a mile on the beat to St Barts. Tom Kneen's JPK 1180 Sunrise (GBR) and Ed Bell's JPK 1180 Dawn Treader (GBR) are neck-and-neck behind Pata Negra. After IRC time correction, Sunrise leads by just 21 minutes from Dawn Treader, with Pata Negra third.
Alex Picot contacted the RORC media team from Jacques Pelletier's Milon 41 L'Ange de Milon (FRA), which is lying fourth in class after time correction.
"Everything is fine on L'Ange de Milon as we are approaching St Barths. The start of the race was thrilling, with a lot of close tacks. The long leg to Barbuda with the Code 0 did not go well for us with a few technical and speed issues. Luckily, it's behind us and the skipper and crew are giving everything for the come-back! This race track is great and the wind, sun and warmth of the Caribbean reminds us of summer in Brittany."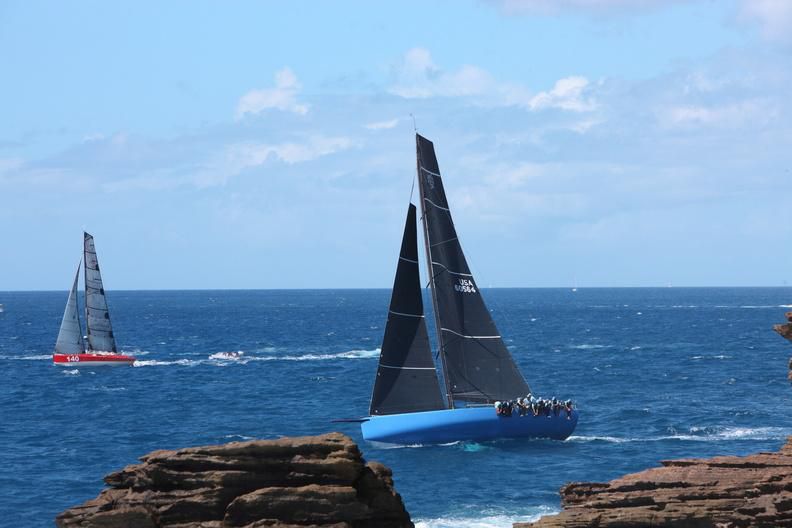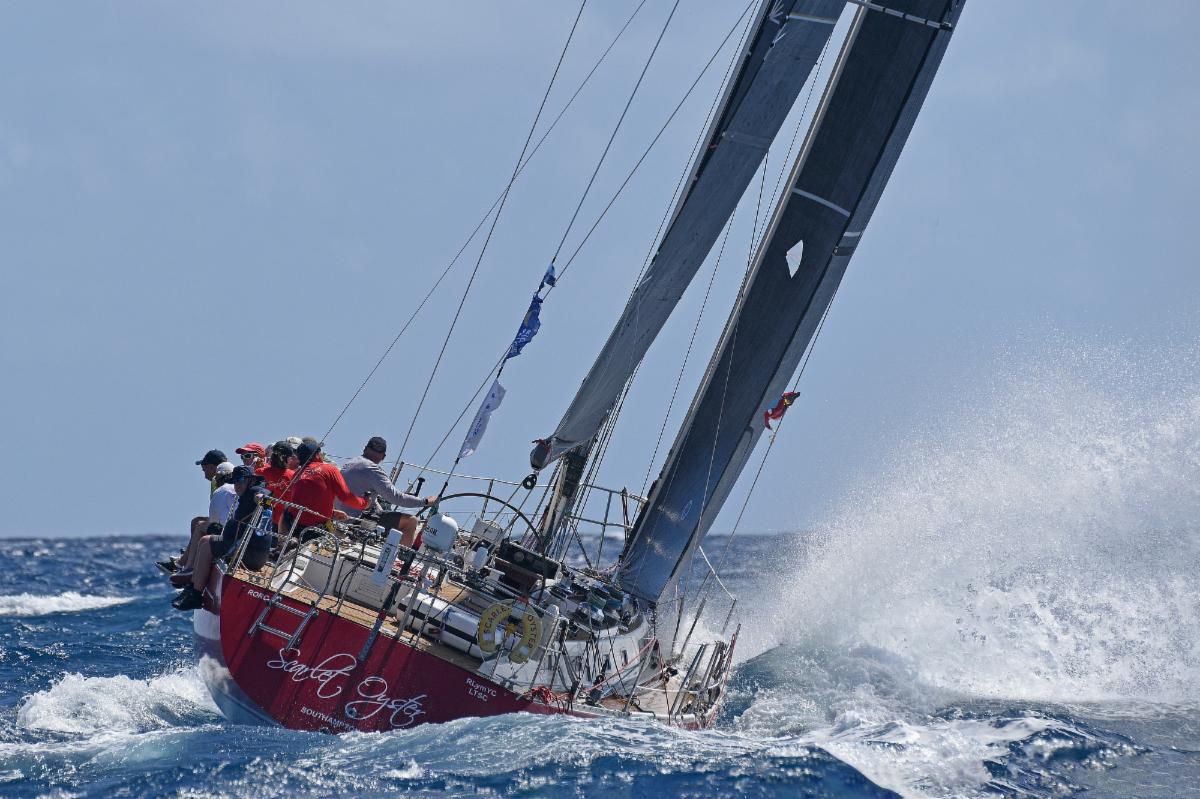 Ross Applebey's Oyster 48 Scarlet Oyster (GBR) rounded Saba Island in the early hours to lead the class on the water and after IRC time correction. Richard Palmer's JPK 1010 Jangada (GBR), racing Two-Handed with Jeremy Waitt was just two minutes behind after time correction. Sigma 38 Sam (GBR), skippered by Peter Hopps, was estimated to be third in class, an hour behind Jangada.
Two boats have retired from the RORC Caribbean 600 with all sailors safe and well. Ron O'Hanley's Cookson 50 Privateer (USA) and Todd Stuart's Swan 82 White Rhino (USA) are returning to Antigua.
Source : RORC
To be informed of the latest articles, subscribe: