Since several years, scientists, NGO have noticed that seas through the world have still invaded by plastic bottle. In 2019, the program "Ocean Bottle" that gather 88 countries collected 5 million kg of plastic. The goal is to prevent 7 billion through Ocean by 2025.
Through The Ocean Race's Racing with Purpose sustainability programme plays an environmental role. For instance, the 11th hour racing, the round-the-world sailing event improve ocean health with a diverse range of audiences, including driving action around ocean plastic. First, this action includes pushing decision-makers on plastic policy, cutting single-use plastic in race villages. It aims to provide teams with onboard scientific equipment to measure microplastics in the water. By the way, it inspires children to take action through learning programmes that have reached more than 180,000 students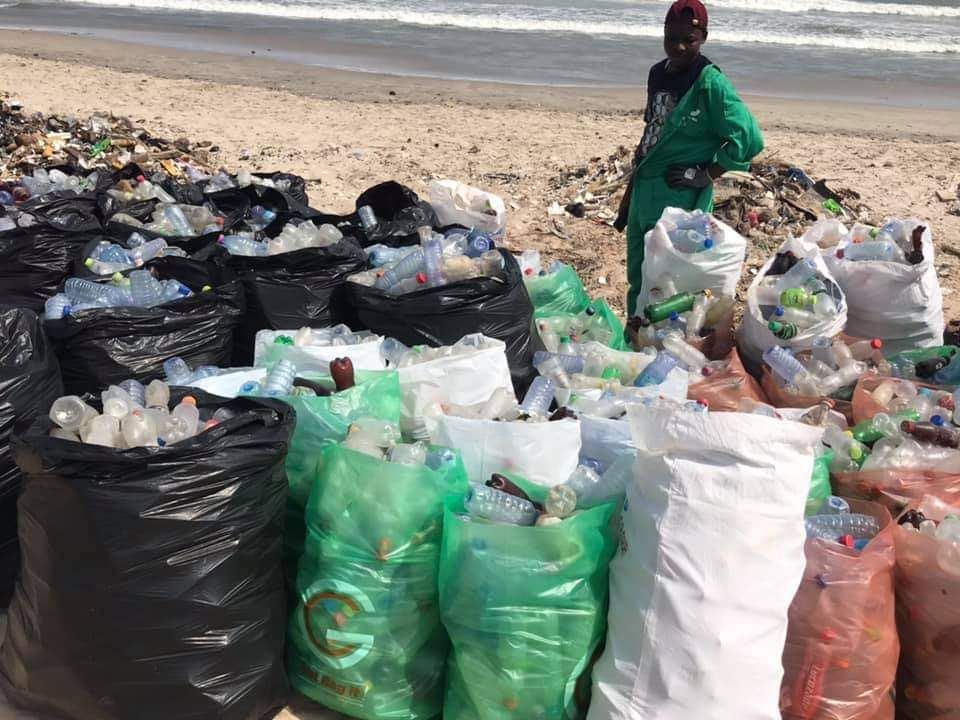 cean Bottle partner RePurpose Global's plastic collection project in Accra, Ghana © RePurpose Global
We created Ocean Bottle to make it easier for people everywhere to stop plastic from getting into our seas. We believe we can achieve this through partners like The Ocean Race to fund the collection of a minimum of 4.5 million ocean bound plastic bottles in weight. Ocean Bottle exists to bring people together to turn the tide on ocean plastic and we can't be more excited to be partnering with The Ocean Race.
The Ocean Race 2022-23 and the Ocean Bottle team in a partnership launch the special edition. It enables the equivalent of 4.5 million single-use ocean-bound* plastic bottles to be collected. Ocean-bound plastic is the plastic waste on its way to the ocean. Tackling it is a critical element in the fight against plastic pollution in the seas as an estimated 80% of the ocean's plastic contamination originates on land.
. Source : Ellen MacArthur Foundation
To be informed of the latest articles, subscribe: