In New-York, the Minister of Foreign Affairs of Cabo Verde, Mr Rui Alberto de Figueirodo Soares re-informed the engagement in protecting of the Ocean to adopt of the Universal declaration of Ocean Rights by 2030. An agreement that the country has with the Ocean Race to fight against the climate change and pollution. The Archipelagos will be a Race stopover for the first time during the next edition of the international sailing race.
Cabo Verde's Minister of Foreign Affairs, Cooperation and Regional Integration, #Rui Alberto de Figueiredo Soares, said with a satisfaction: "Cabo Verde stands ready to advocate for a Universal Declaration of Ocean Rights that has to be adopted and implemented on a global scale and with the support of policy makers, private sector, scientists, sailors and other key stakeholders. By 2030 the Declaration should establish a set of rules regarding the protection of the oceans and applicable to all countries in the world. The goal is ambitious but achievable as long as there's global collaboration at heart."
The #OceanRace, the round-the-world sailing event known as the toughest test of a team in sport, and partners - including the Government of Cabo Verde, the Government of Monaco and Earth Law Center - are redoubling efforts to give the ocean a voice and gathering increasing support from countries around the globe for the adoption of a Universal Declaration of Ocean Rights by 2030.
At the United Nations General Assembly in New York, participants from over 20 countries and international organizations discuss how to support the adoption of a Universal Declaration of Ocean Rights.
Some of States as Italy, Portugal, France, Sweden, Singapore, Spain, Mexico, Palau, Colombia, Seychelles, and Panama, along with key institutions in ocean such as the Pew Charitable Trust.
To go further, the Archipelagos, Cabo Verde will also be the host of The Ocean Race Summit Mindelo, which is part of a series of high-level events to raise awareness and advance support towards Ocean Rights.
Beyond the organization, Mr Euardo Ribeiro Datcha, Co-founder-Consultant African countries strategy is the "child of this archipelago", born in Cabo Verde, he will be the perfect guide dedicated to the competition like Ocean Race. Culture, innovation and the protection of environment that is theme that he like to tackle. A conversation with me is a gift of the archipelago
Remember, in July at #UN Ocean conference in #Lisbon Portugal where the Prime Minister of Cabo Verde, Ulisses Correia da Silva was together with the Former President of the Republish of the Seychelles, Danny Faure and some scientists: Marine conservation biologist and National Geographic Explorer Callie Veelenturf, Senior High Seas Advisor to the IUCN Ocean Team and Adviser to Schmidt Ocean Institute Kristina Gjerde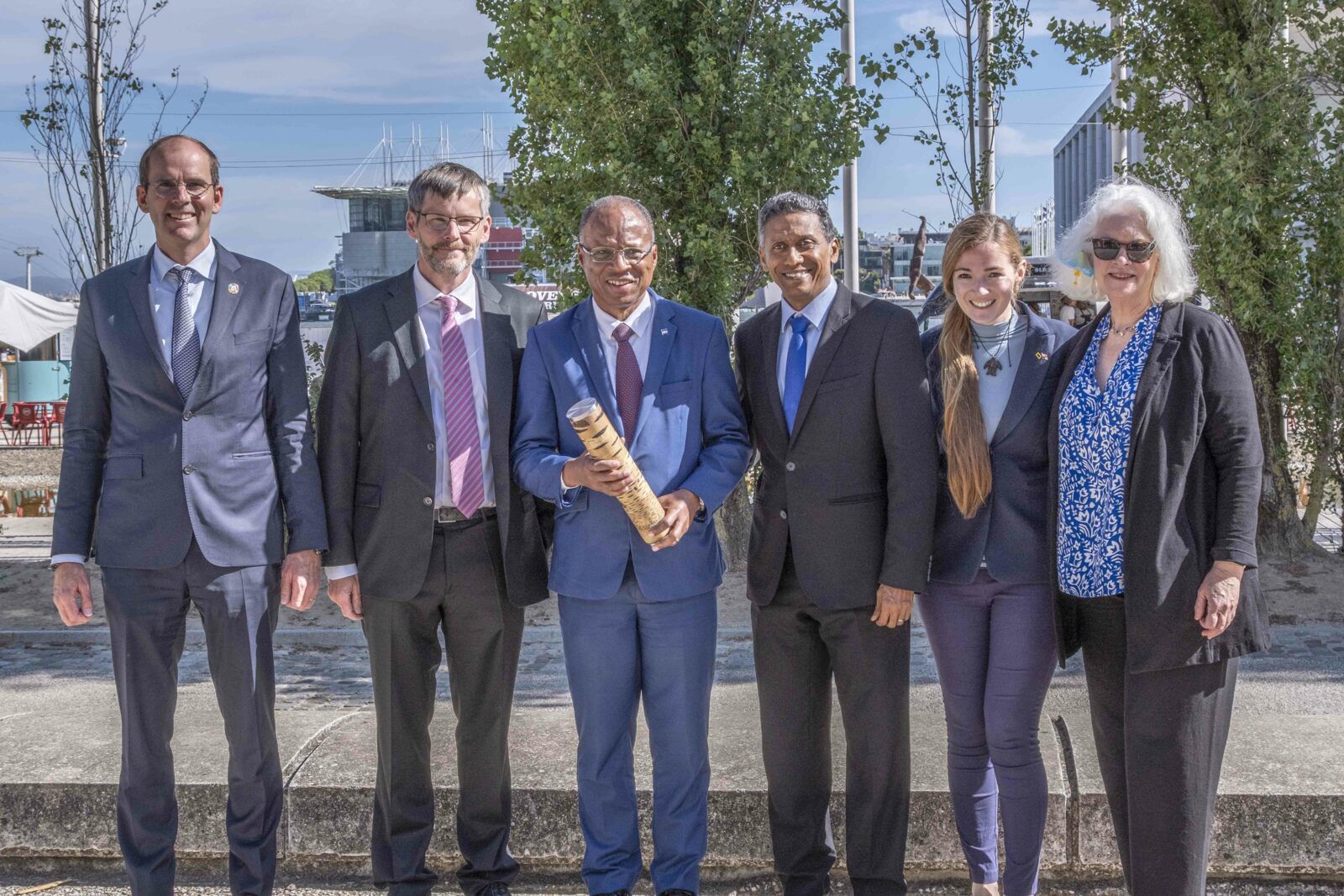 © Cherie Bridges / The Ocean Race
Through the 14th edition, Cabo Verde will be the destination of a sport tourism and attract professional sailor. This opportunity will be a chance for any skipper from the Archipelagos to appreciate more this competitive sport.
To be informed of the latest articles, subscribe: