The High Commission of Sri Lanka in South Africa participated in the Courtney International Day held in Pretoria on 29 October 2022. The country exhibited its famous Tea Ceylon well-known in the world.
International Organizations such as PEN Charity together with missions of other countries including New Zealand, Malaysia, Tunisia, South Africa, Argentina, Ukraine, Lesotho, Ethiopia and Malawi also participated in the event. Around 400 residents of Pretoria and Johannesburg and diplomats attended the event.
The Sri Lankan stall was a big attraction with its display of tea, tourist information, colorful flags and handicraft. Complimentary tea packets were given away to winners of a trivia quiz on Sri Lanka conducted by High Commission staff. Tourism promotion brochures received from the Sri Lanka Tourism Board also were distributed among the visitors.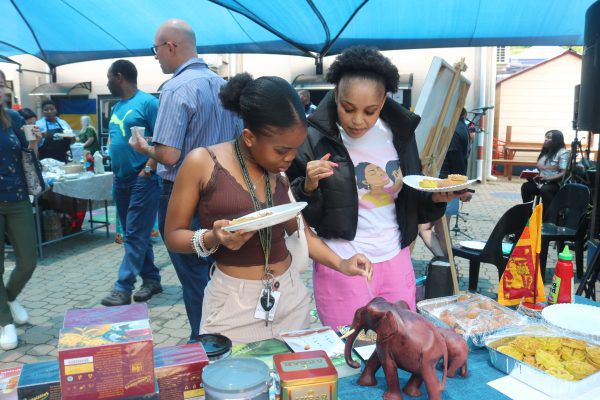 Copyright Foreign Ministry of Sri Lanka
In keeping with research indicating that 30% of global tourism is attracted by the food culture of global destinations, the Sri Lankan stall served Sri Lankan snacks and hot Ceylon tea to those visiting the Sri Lankan stall.
Source: Ministry of Foreign Affairs - Sri Lanka.

To be informed of the latest articles, subscribe: