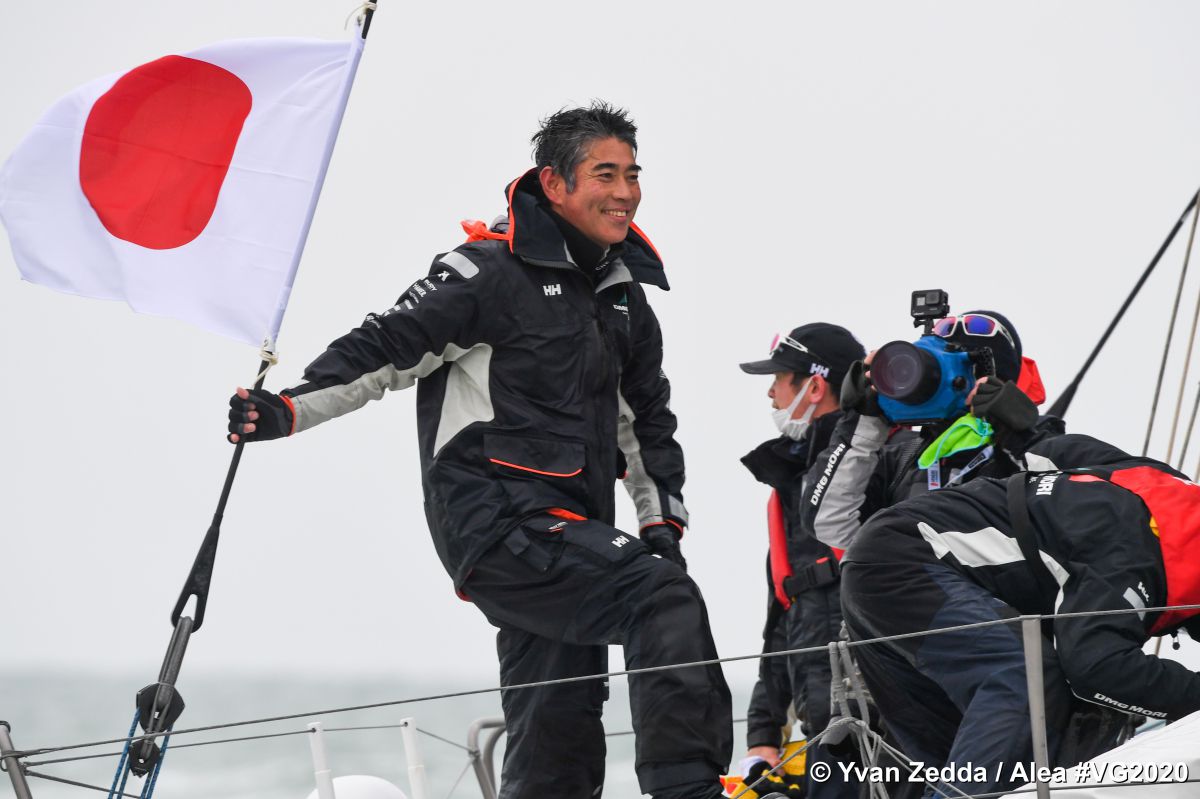 Kojiro Shiraishi, DMG MORI who is the 16th place in the Vendee Globe ranking, crossed the finished line off Les Sables d'Olonne at 10:52:58 hours UTC that morning, Thursday 11th February. He smiled and was no tired although the temperature was so low, reaching -4 degrees. The first Japanese and Asian professional athletic who participated and succeeded the dreadful international race. Kojiro Shiraishi, DMG MORI was behind the French skipper. Only 2 hours 56 minutes elapsed between us.
The promise to his deceased friend has been kept: he did it
"It was truly wonderful, and a longer adventure than originally planned! But arriving and seeing all these familiar faces and people here is really very heart-warming" says an elated Kojiro. "It is a miracle; I really did not think that my mainsail would hold, and it is truly incredible that it pulled through and I have been able to complete this wonderful adventure. To finish was my primary object objective, but to also please my sponsor, my team and all the fans who have encouraged me throughout is what makes me the proudest."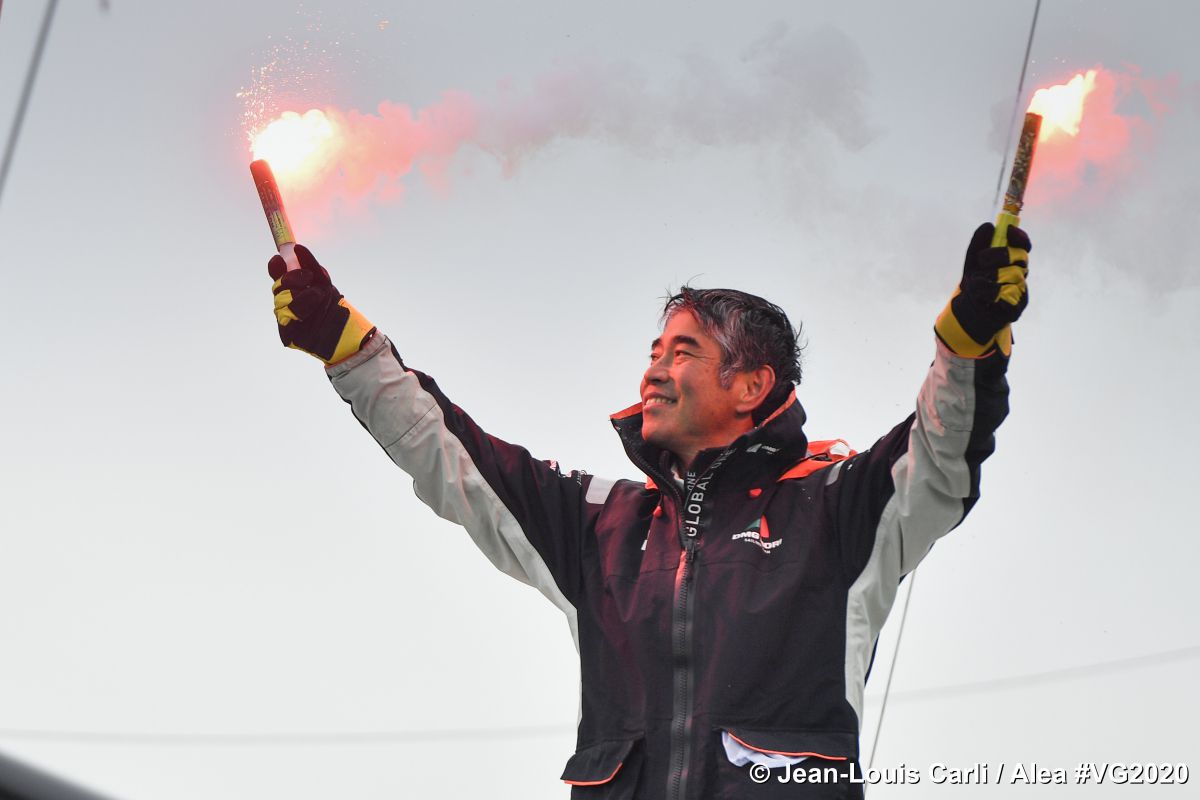 Shiraishi's success is inspired by the memory of his mentor, Japanese ocean racing pioneer Yukoh Tada, who won Class 2 in the BOC Challenge round the world race between 1982-1983. The spiirit of his mentor has never left him all around the race. ShiraishI was not alone, he was with his deceased friend, the promise has been kept. he did.
He kept in his mind when they met up. Shiraishi was so moved by Tada's exploits after finding his number in the phone directory he spent weeks trying to contact him whilst Tada was working nights as a taxi driver to pay off his racing campaigns.
Shiraishi was invited to Tada's house, the pair shared some sake and Koji's first sail was with Tada after he started to work with him.
But during the next BOC race after repeated capsizes and technical failures left him a long way behind the leaders. the 61-year-old Tada took his own life in Sydney in 1991. It was the young Kojiro Shiraishi who was charged with taking Tada's Okera VIII back to Japan.
This IMOCA 60 is Shiraishi's fifth Spirit of Yukoh, each named in the memory of his mentor who had dreamed of taking part in the Vendée Globe.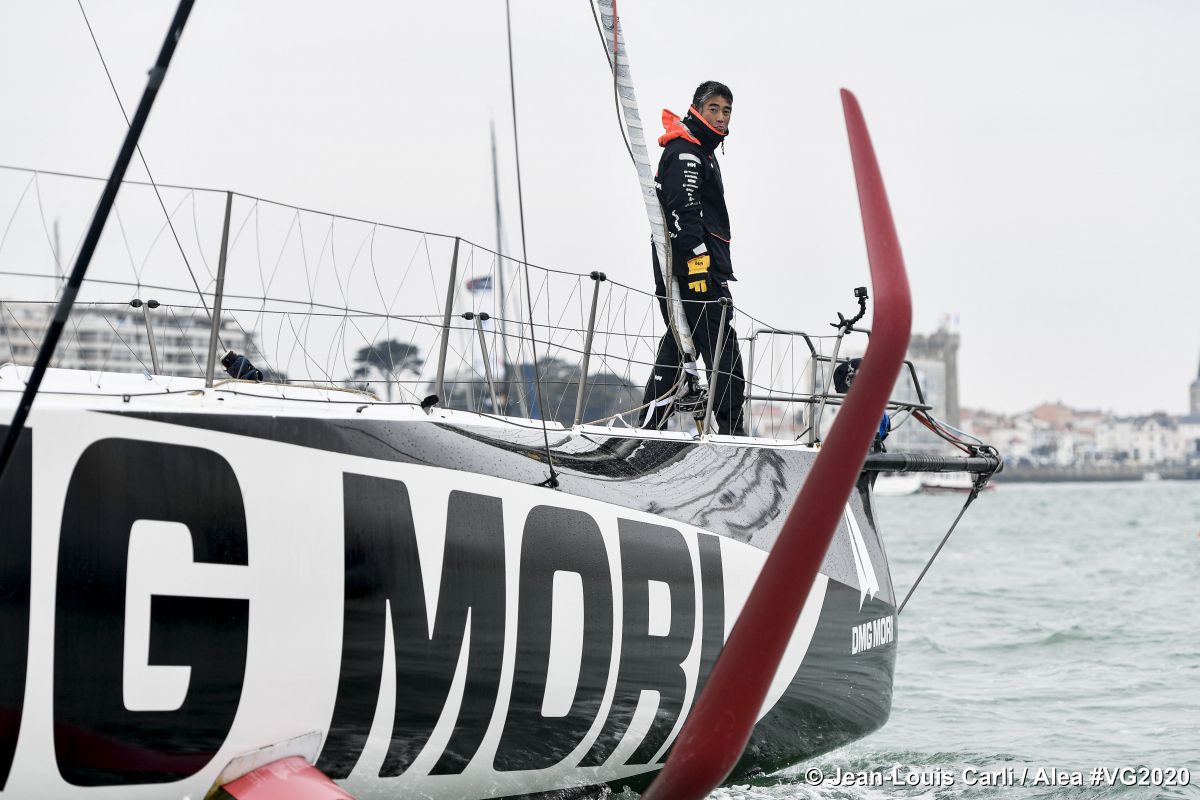 "For over 30 years I have been dreaming of doing this Vendee Globe, ever since Philippe Jeantot invited my master Yukoh Tada to compete in it. It has taken thirty years to complete the circumnavigation and I am proud to have been able to fulfil what Yukoh Tada wanted to do.." Explains Kojiro upon arrival.
Shiraishi is delighted to today have completed the race which Tada had so wanted to do but which he could not find the funding for. Today Koji fulfils a lifelong desire to not just honour but extend Tada's legacy. But this successful Vendée Globe skipper is also deeply happy to have massively increased awareness and interest in the race in his native Japan.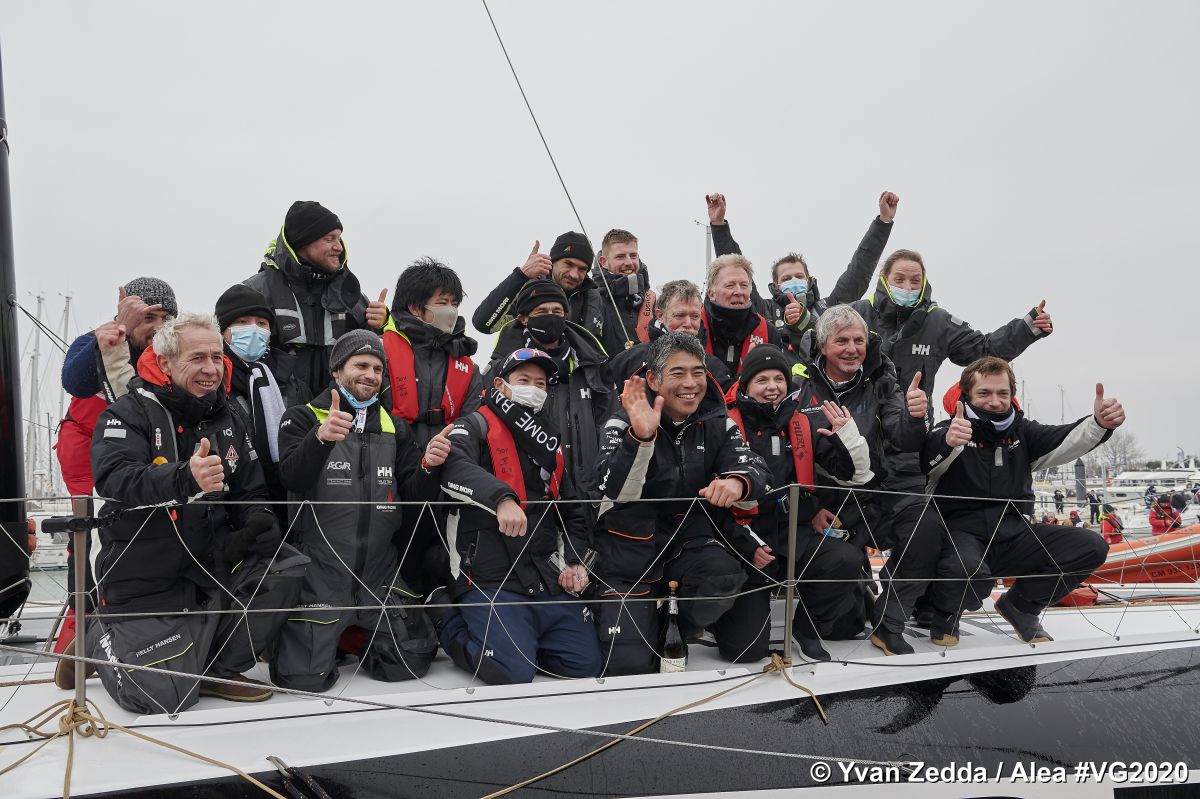 "On board DMG-MORI Global One, miracles happen every day. It holds up well in squalls, storms and other hazards... Every day I am on the water and sailing, I am the happiest person in the world," he smiled at the end of January.
His patience and dedication Shiraishi is rewarded with an increasingly close and exciting match within a group of five, tussling with Arnaud Boissières, Alan Roura, Stéphane Le Diraison and Pip Hare, a race within the Vendée Globe which engages and inspires the experienced Shiraishi until the finish line. In so doing the pupil, Shiraishi, overtakes his mentor and becomes the first Asian sailor to complete the solo non-stop round the world race, adding to his own sizeable reputation.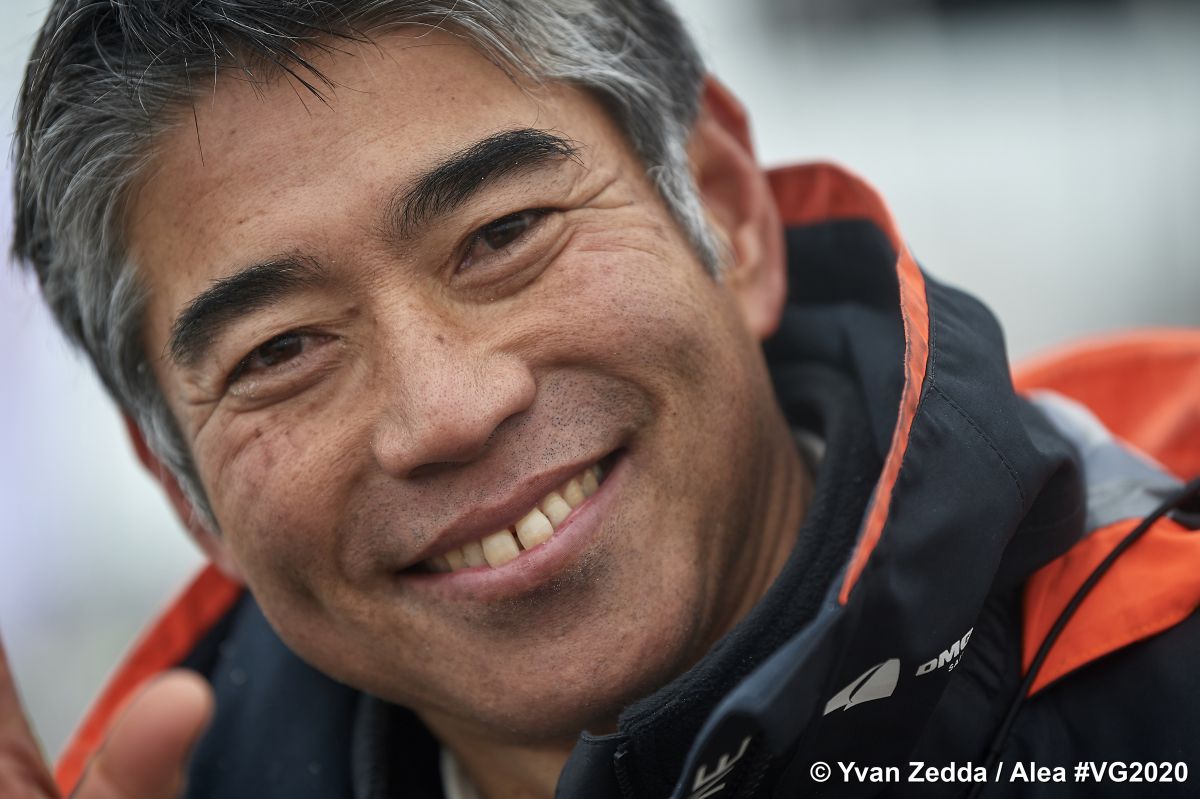 KEY TIMES
Equator outbound
31st on 27/11/2020 at 05:43 UTC, after 18d 16h 23min of the race, 8d 16h 24min after the leader Alex Thomson (HUGO BOSS)
Cape of Good Hope
25th on 12/11/2020 at 10h53 UTC, after 32d 21h 33min of race, 10d 11h 42min after leader Charlie Dalin (Apivia)
Cape Leeuwin
22nd on 12/24/2020 04:43 UTC, after 45d 15h 23min of race, 10d 17h 17min after leader Charlie Dalin (Apivia)
Cape Horn
21st on 01/13/2021 17:03 UTC, after 66d 03h 43min of the race, 11d 03h 20min after the leader Yannick Bestaven (Maître CoQ IV)
Equator (back)
18th on 01/27/2021 21:48 UTC, after 80d 08h 28min, 11d 02h 36min after leader Louis Burton (Bureau Vallée 2)
His boat
Architect: VPLP
Site: Multiplast, Vannes
Launched: August 2019
To be informed of the latest articles, subscribe: