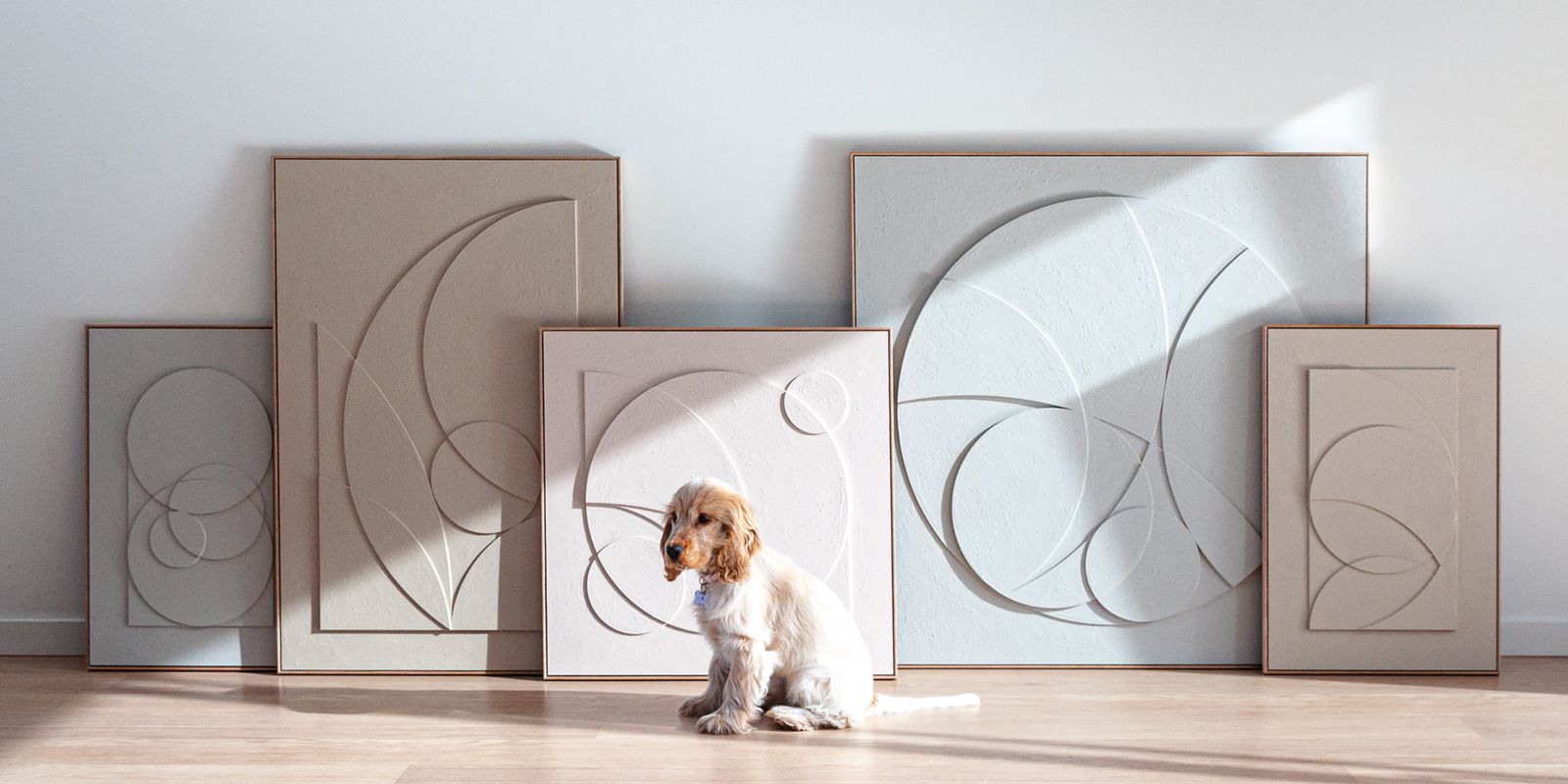 Sureen Gouws is a Melbourne artist, inspired by Architecture, Nature and Minimalism. Her background as an architect brings a unique artistic style to her sculptural wall art.
Having spent over a decade working as an interior architect, I am finally bringing my passion for art to life with my latest relief artworks.The monochromatic wall reliefs explore the unique three-dimensional shapes created by layering circular geometries. It also examines the interplay between light and shadow, and how it influences the perception of the works. By only using one single colour, the emphasis falls on the shadows created by the different shapes and their compositions.
The artworks' response to the changing light in its environment offers a unique perspective every time. As an architect, I'm intrigued by circular shapes and their inherent energy. They are symbols representing totality, wholeness and timelessness.
My works are constructed from wood and hand-painted with textural paint, all done in my Mornington Peninsula Studio (near Melbourne). The beauty lies in the balance between the clean lines of the laser cut wood and the uneven hand paint texture that gives each artwork a soul of its own.
To be informed of the latest articles, subscribe: