Located 30km West of Lisbon, Cascais is a historic and cosmopolitan seaside resort on the edge of the Tagus estuary, between the Sintra mountains and the Atlantic Ocean.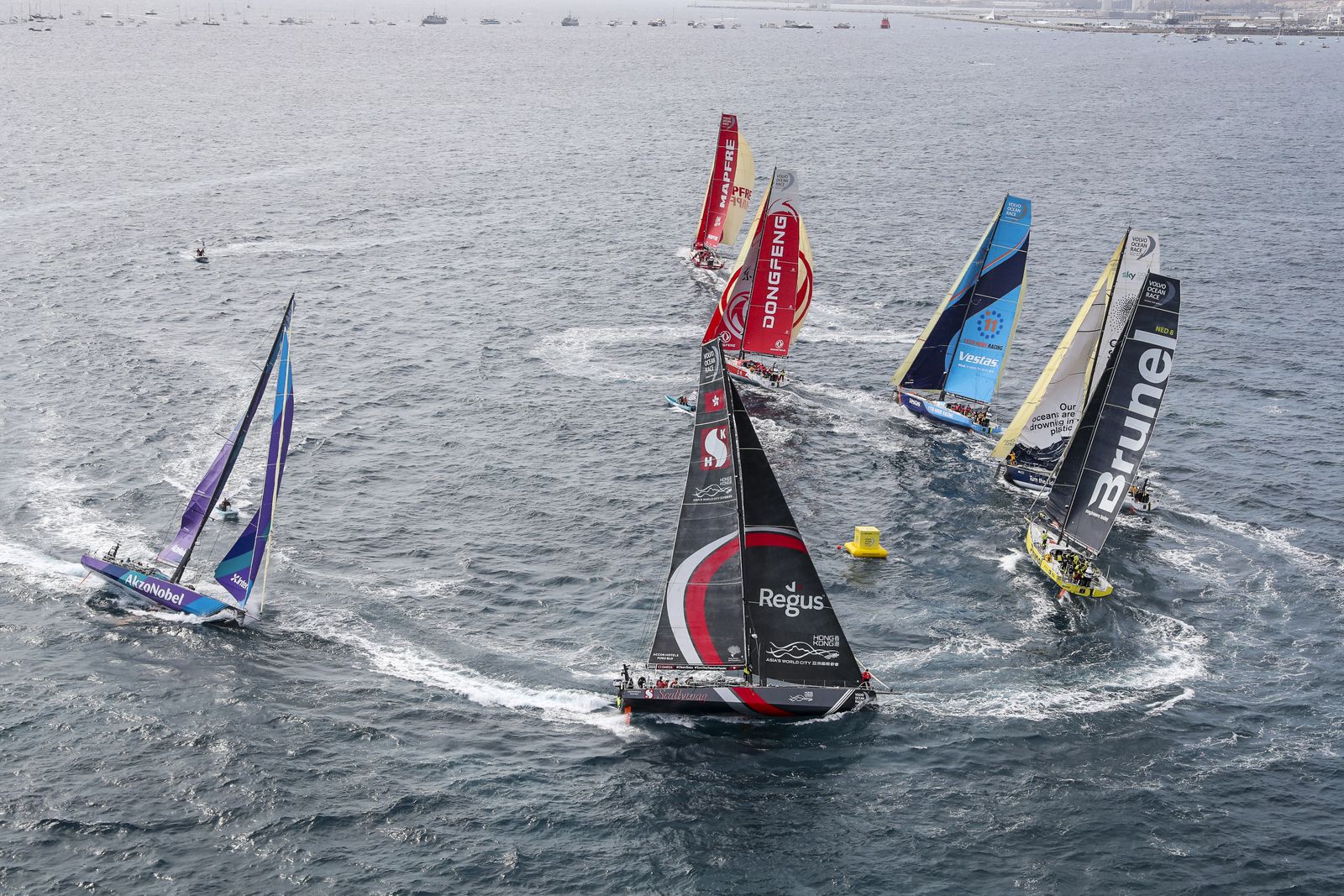 Ainhoa Sanchez_Volvo A
-Ines Oliveira (ATC)
The Ocean Race Europe will feature the record-breaking, one-design, VO65 fleet which produced the closest edition of The Ocean Race in history in 2017-18. The teams are seeing the event as the first step on their journey towards the next edition of the around the world race in 2022-23. For the first time, the foiling IMOCA fleet will participate in a competition under The Ocean Race banner. The IMOCA teams bring a high-tech component to the event, showcasing the latest foiling technology.
"The Ocean Race Europe will surely provide us with great competition on the water. But it is also an opportunity for our wonderful sport to inspire towards a greater purpose. We are united in driving action towards the promotion of ocean health and we look forward to working on this with all of our friends and partners in Cascais when we are in Portugal this June." said Richard Brisius, the Race Chairman of The Ocean Race.
The home team in Cascais, the Mirpuri Foundation Racing Team, was the first VO65 team to confirm its entry in the European race back in January and The Mirpuri Foundation will host the event from its training base at the Clube Naval de Cascais.
Paulo Mirpuri is the Founder of the Mirpuri Foundation, which has been a driving force in bringing The Ocean Race Europe to Cascais. He said: "We are proud to welcome The Ocean Race Europe to Cascais and to host the stopover in our home port with our friends at Clube Naval de Cascais. This is the first time that an Ocean Race event has come to Cascais, having come to Lisbon in the past.
"Today's announcement is the culmination of an enormous amount of work from many different parties. We have worked hard with the organisers of the race to bring The Ocean Race Europe to Cascais, our home, and we will have many more developments to share very soon. This will be a spectacular race after a difficult year for so many people and we cannot wait to welcome the fleet to Portugal."
Cascais is known as 'The Charm of the Atlantic' and provides direct access to a prime racing playground just off the main beach and the Cascais Marina area.
The Ocean Race Europe will start from Lorient, France over the final weekend of May, bringing the teams south across the Bay of Biscay, into the Atlantic and the stop in Cascais. From there the two fleets will race into the Mediterranean. The Ocean Race Europe will finish in Genoa, Italy in the third week of June, with a further stop along the route in the Med to be confirmed shortly.
To be informed of the latest articles, subscribe: