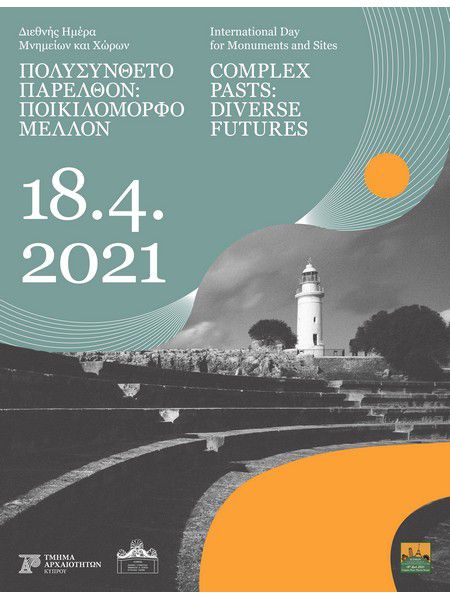 Complex Pasts: Diverse Futures" is the theme choose by Cyprus to celebrate the International Day for Monuments and sites. It emphasizes the need to recognize the multiple significance and complex character of Cypriot cultural heritage, in order to be a beacon for a complex, diverse and promising future based on the timeless values of the past. It also to the current pandemic crisis, we can effectively address the serious challenges faced by modern societies, with our cultural heritage as a compass. It is the belief of the Department of Antiquities that the difficulties of today, can as a whole, be faced with more power and confidence, through the knowledge of the past and the heritage of humankind.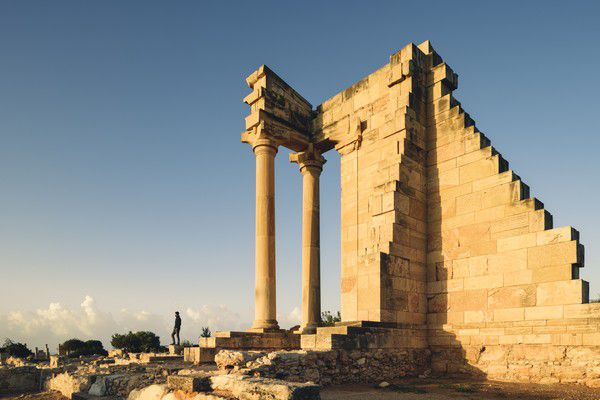 UNESCO established in 1983 by as the International Day for Monuments and Sites, following a proposal by the International Council of Monuments and Sites. In celebration of this important day, with the ultimate aim of raising public awareness of the importance of culture, a different theme is promoted every year and events are organized with the participation of citizens. This year, as the entire planet continues to experience unprecedented conditions due to the coronavirus pandemic, the organization of events will be limited to the promotion of our cultural heritage, as it is preserved through monuments and archaeological sites, by using technology and the internet.
The use ofAncient Monuments for modern needs is one of the management policies implemented by the Department of Antiquities. This aspect is highlighted in the context of this year's theme of the International Day for Monuments and Sites: Complex Pasts-Diverse Futures. It is worth noting that the restoration of these monuments is only a part of the large and diverse work of the Department of Antiquities in order to manage, maintain, upgrade and highlight archaeological sites and monuments throughout Cyprus, with the aim of preserving the various aspects of our country's past.
The celebrations for the International Day for Monuments and Sites 2021, the Department of Antiquities, co-organizes, together with ICOMOS Cyprus and other local bodies, the 5th International Biennale of Architecture and Urban Restoration Brau5, which will also be held online due to the current health security measures. The presentations concerning Cyprus will be transmitted on Saturday, April 24, 2021.
To be informed of the latest articles, subscribe: